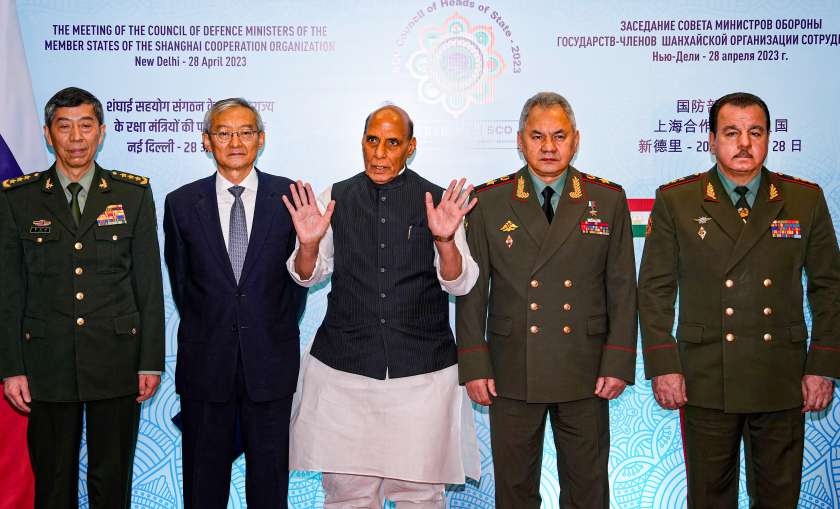 Image Source : PTI Defense Ministers of India and Russia
Seeing the protracted war in Ukraine, Russia is feeling the need to further strengthen military partnership with India. Bypassing the pressure of western countries in the Ukraine war, India has been buying crude oil from Russia till now and has not yet condemned the Russian attack on Ukraine and has shown good foreign policy. On the other hand, PM Modi has kept the relations strong by talking on the phone several times with President Zelensky of Ukraine. Defense Minister Rajnath Singh and Russian Defense Minister General Sergei Shoigu on Friday resolved to strengthen India-Russia military partnership and expressed satisfaction at the continued trust and mutual respect in the relationship.
focus on peace and security
Rajnath Singh and Shoigu held talks here on the sidelines of the Shanghai Cooperation Organization (SCO) meeting on a wide range of issues including the regional security situation and key aspects of bilateral defense ties including industrial partnership. According to a statement issued by the Indian side, the two ministers also discussed the participation of Russia's defense industry in the 'Make in India' initiative and ways to further accelerate it. The two ministers also discussed various matters related to regional peace and security, the statement said. "They expressed satisfaction at the continued trust and mutual respect between India and Russia, particularly in the defense sector, and reiterated their commitment towards strengthening mutual partnership," the Defense Ministry said. "They acknowledged the unique, long-standing and time-tested relations between India and Russia," the statement said.
Discussion on wide ranging issues of bilateral defense cooperation
The ministry said Singh and Shoigu discussed a wide range of issues of bilateral defense cooperation. He said the two ministers discussed a wide range of issues of bilateral defense cooperation, including military-to-military relations as well as industrial partnership. In a tweet, Singh described the meeting as 'excellent'. Shoigu's visit to India comes just a few days after the visit of Russian Deputy Prime Minister Denis Manturov. During his visit to India, Manturov held wide-ranging talks with External Affairs Minister S Jaishankar. Singh also held bilateral meetings with Uzbekistan's Defense Minister Lt. Gen. Bakhodir Kurbanov and Kazakhstan's Defense Minister Lt. Gen. Bekbolotov B. Asankelevich. He also held talks with the Defense Minister of Belarus, Lieutenant General Viktor Khrinin.
"During the meetings, the entire gamut of defense cooperation with the three countries was reviewed, with a focus on identifying beneficial opportunities to further enhance bilateral relations," the defense ministry said. According to the statement, issues of mutual interest were also discussed. Singh also met SCO Secretary-General Zhang Ming and discussed with Ming the various activities undertaken by India during its presidency of the SCO. Singh informed the Secretary-General that India was determined to contribute constructively to the implementation of the SCO's mandate.
Latest World News

<