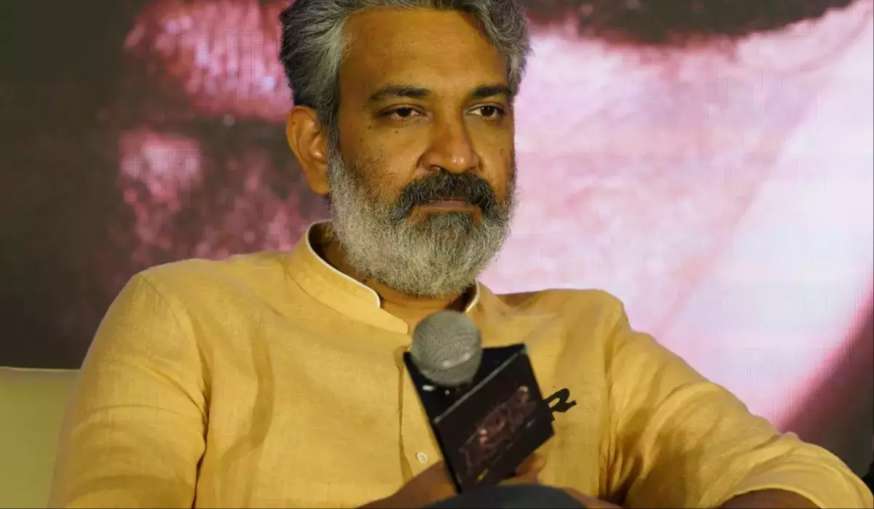 Image Source : SS RAJAMOULI
SS Rajamouli
Director SS Rajamouli has been in the limelight ever since he won the Oscar for the film RRR. Sometimes he remains in the limelight for his upcoming film and sometimes for his dream projects. Director SS Rajamouli is known for making films based on Indian history. He is best known for historical films like 'Baahubali: The Beginning', 'Baahubali 2: The Conclusion' and the Oscar-winning 'RRR'. Now, Mahindra Group Chairman Anand Mahindra has reacted to Rajamouli's tweet. The photo of the ancient cities of the Indus Valley Civilization including Harappa, Mohenjodaro, Dholavira, Lothal, Kalibanga, Banawali, Rakhigarhi, Surkotada, Chanhu Daro and Rupar was shared on Twitter by the handle Desi Thug. As Anand Mahindra requested Rajamouli to make a film on the IVC era, the RRR director shared an anecdote in response to the industrialist. Told him that he was working on a film based on the Indus Valley Civilization but the film could not be made because of Pakistan. Rajamouli told that this idea came when he was shooting for the film 'Megadheera'.
Director Rajamouli's tweet –
On Sunday, Director SS Rajamouli took to Twitter to share about one of his ideas and said, "I want to make a film on the Indus Valley Civilization, but this idea never materialized and the reason for this is Pakistan's neighboring country." Rajamouli said that he wanted to make a film on the Indus Valley Civilization, but the film could not be made because he was not allowed to visit a place called Mohenjodaro in Pakistan.
Anand Mahindra requested –
On Sunday, industrialist Anand Mahindra took to Twitter to share his vision for the Indus Valley Civilization era. He has tweeted a picture of the ancient cities of the Indus Valley Civilization. Retweeted Rajamouli's tweet. He also tagged SS Rajamouli and said that he has requested to make a film on Indus Valley Civilization. The post further wrote, 'You should make a film based on that era which would create an awareness around the world about that ancient civilization.'
read this also-
KBC 15: Will get a chance to become a millionaire, Amitabh Bachchan made this special announcement regarding registration
These stars were seen listening to the 100th episode of 'Mann Ki Baat', see photos
Upcoming Twist: In anupamaa and GHKKPM, the makers made fun of the relationship, know the condition of YRKKH
Latest Bollywood News

<