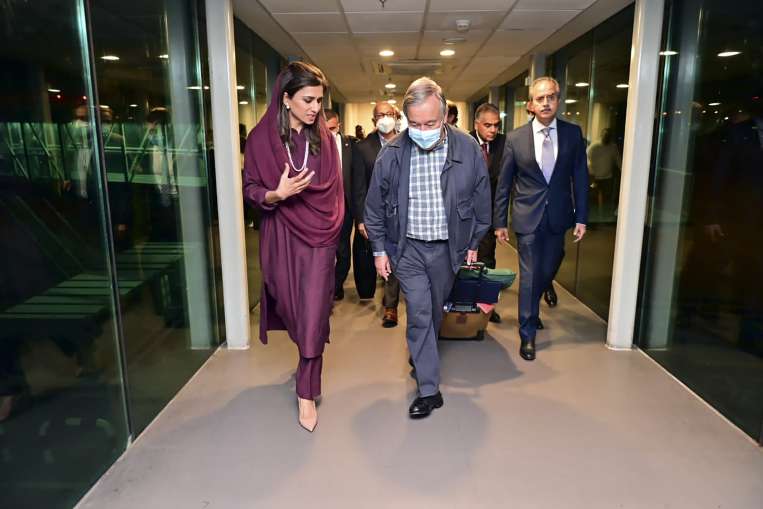 Image Source : AP Hina Rabbani Khar, Minister Pakistan
Records of an important discussion between Pakistan Prime Minister Shehbaz Sharif and Minister of State for Foreign Affairs Hina Rabbani Khar on relations with the US have been leaked. In this, both were talking about Pakistan's relations with America with an assistant. This information has been given in a report on Sunday. Geo News quoted the Washington Post as saying that the records of important foreign policy discussions have been named 'Discord Leaks'. It also reveals the premier's talks on the UN vote on the Ukraine and Russia conflict.
According to Geo News, according to the leaked documents, Hina Rabbani said that Pakistan should avoid pleasing the West. If Pakistan tries to save its relationship with the US, it will have to sacrifice its relationship with China, with which it has a 'genuine strategic partnership'.
what happened in the discussion
According to the report, Hina Rabbani Khar argued in March that her country Pakistan "can no longer be the middleman between China and the United States". During the discussion, an aide advised the Prime Minister that supporting the resolution could jeopardize Pakistan's trade and energy deals with Russia and would give the appearance of a change in Pakistan's position. The Washington Post story that leaked the record revolves around declining US support for the war between Russia and Ukraine.
It noted that when the UN General Assembly voted on 23 February, Pakistan was among 32 countries that abstained.
Latest World News
Read breaking news, live news updates and special stories from India and abroad on India TV Hindi News and keep yourself up-to-date. Click for Asia News in Hindi Foreign Section


<