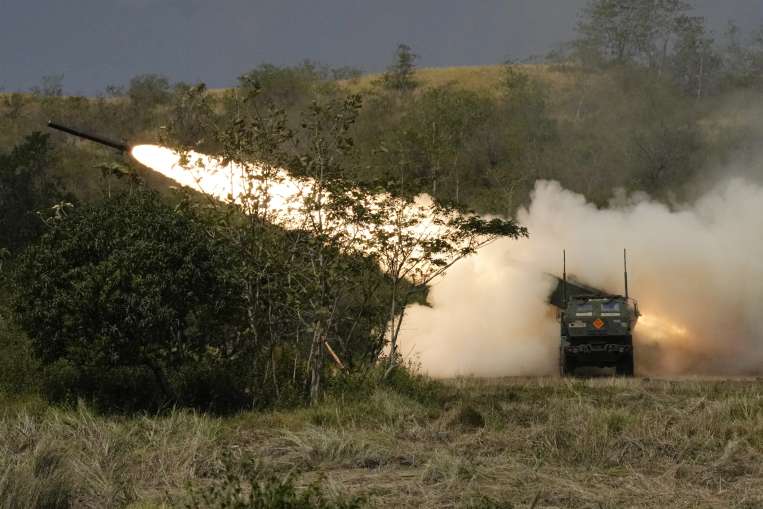 Image Source : AP Cannon (representational photo)
Now the women of the country are also posing a challenge to the enemies by getting recruited in important posts and departments in the army. Now, for the first time, the Indian Army has inducted five women officers in its artillery regiment, three of whom have been posted in squads deployed along the Line of Actual Control (LAC) with China. Army sources gave this information on Saturday. Sources said Lt Mehak Saini, Lt Sakshi Dubey, Lt Aditi Yadav and Lt Payas Moudgil and Lt Akanksha have been inducted into the Regiment of Artillery after they successfully completed their training at the Officers Training Academy (OTA) in Chennai.
Sources said that out of five women officers, three have been posted in the unit handling the responsibility of LAC along China while the remaining two officers have been posted at 'challenging places' along the border with Pakistan. The Artillery Regiment is a vital combat arm of the Army with 280 units operating a variety of artillery guns including the Bofors howitzer, Dhanush, M-777 howitzer and the K-9 Vajra howitzer. Sources said these young women officers are being posted to all major artillery units to train them in operating rockets, field and surveillance and target acquisition (SATA) systems in challenging conditions.
Women officers got posting here
According to the army, Lt has been posted in SATA Regiment, Lt Dubey and Lt Yadav in Field Regiment, Lt Mudgil in Medium Regiment and Lt Akanksha in Rocket Regiment. A source said that the posting of women officers in the Regiment of Artillery is a testimony to the ongoing transformation in the Indian Army. In January, Army Chief General Manoj Pandey had announced the induction of women officers in artillery units. Later, the government also approved this proposal. Sources said that 19 male officers have also been commissioned into the Regiment of Artillery after the passing out parade held at OTA on Saturday.
Latest World News
Read breaking news, live news updates and special stories from India and abroad on India TV Hindi News and keep yourself up-to-date. Click for Asia News in Hindi Foreign Section


<