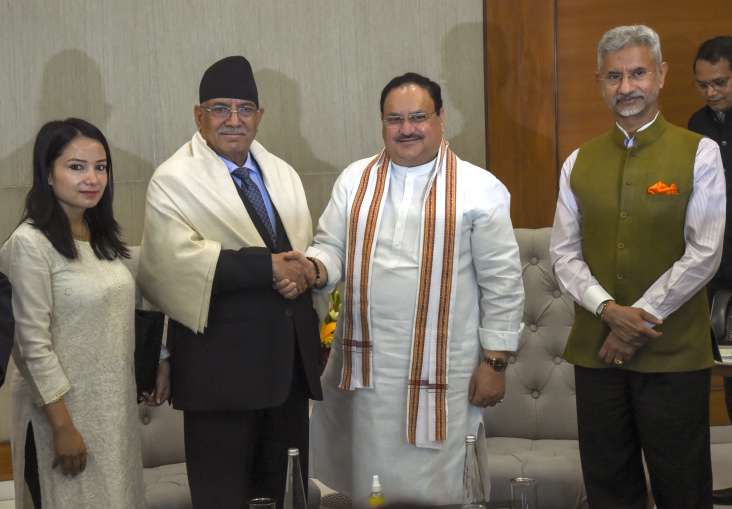 Image Source : PTI Pushpa Kamal Dahal Prachanda, Prime Minister of Nepal
Nepal's Prime Minister Pushpa Kamal Dahal Prachanda will now visit India by June. Though he was supposed to come earlier, the visit has been postponed. China was feeling relieved due to the postponement of the yatra, but with the news of making the yatra program in June, the pain in China's stomach has started again. This will be his first foreign trip after taking over as the Prime Minister for the third time in December last year. Prime Minister Prachanda's top aide said on Saturday, "The Nepal government is preparing to present the annual budget for the coming financial year at the end of May and the Prime Minister's visit will happen only after that."
Prachanda's aide said the Prime Minister's proposed visit has been postponed for the time being due to internal reasons and the first foreign trip is unlikely to happen before June. Earlier, the government was busy making preparations for Prachanda's visit to India between the second and third week of May. The results of the recent elections in Nepal have also forced Prachanda, 68, to reconsider the trip to maintain political stability in the country.
Prachanda has become PM for the third time
In the bypolls held this month, the ruling coalition lost two of the three seats. One of these seats is Tanhu-1 and the other is Chitwan-2. Janata Samajwadi Party chief Upendra Yadav was successful in winning the Bara-2 seat. He had the support of the ruling coalition in the by-election. It is noteworthy that Prachanda had visited India in July last year on the invitation of Bharatiya Janata Party National President JP Nadda. Prachanda was sworn in as the Prime Minister for the third time on December 26 last year.
Latest World News
Read breaking news, live news updates and special stories from India and abroad on India TV Hindi News and keep yourself up-to-date. Click for Europe News in Hindi Foreign Section


<