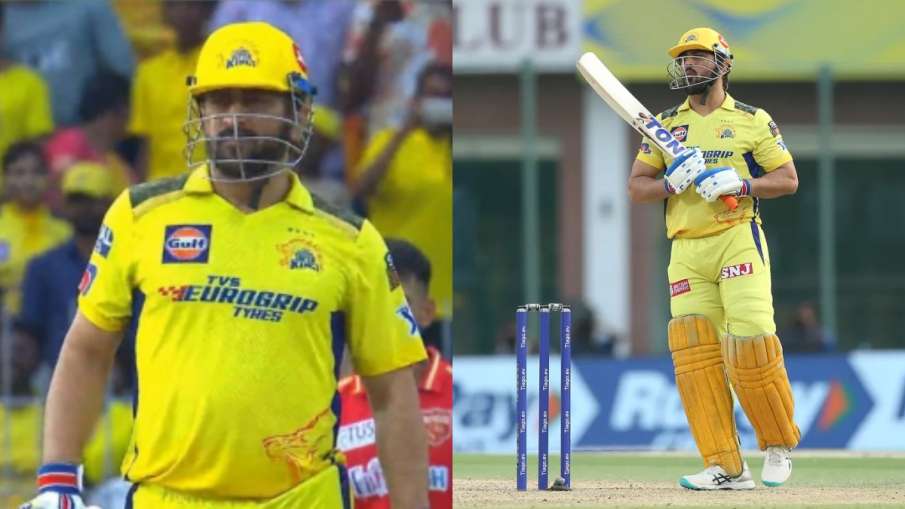 Image Source : IPLT20.COM
ms dhoni
In IPL 2023, fans are getting to see exciting matches everyday. At this time the match is going on between Chennai Super Kings and Punjab Kings. In this match, CSK captain Mahendra Singh Dhoni won the toss and decided to bat first. In this match, Devon Conway batted stormy for CSK. At the same time, in the last over, Dhoni also presented a brilliant batting spectacle and won everyone's heart.
Dhoni did amazing
Sam Karan threw the 20th over from Punjab Kings. He dismissed Ravindra Jadeja on the first ball itself. After this veteran Mahendra Singh Dhoni came out to bat. Then the stadium started echoing in the name of Dhoni-Dhoni. Then he also did not disappoint the fans and hit two long sixes in the last two balls. Dhoni scored 13 runs in four balls, which included two sixes. He batted at a strike rate of 325. In IPL 2023, Dhoni is seen in excellent rhythm. So far in IPL 2023, he has hit 7 sixes in only 24 balls.
Latest Cricket News
Read breaking news, live news updates and special stories from India and abroad on connexionblog Hindi News and keep yourself up-to-date. Click for Cricket News in Hindi sports section


<