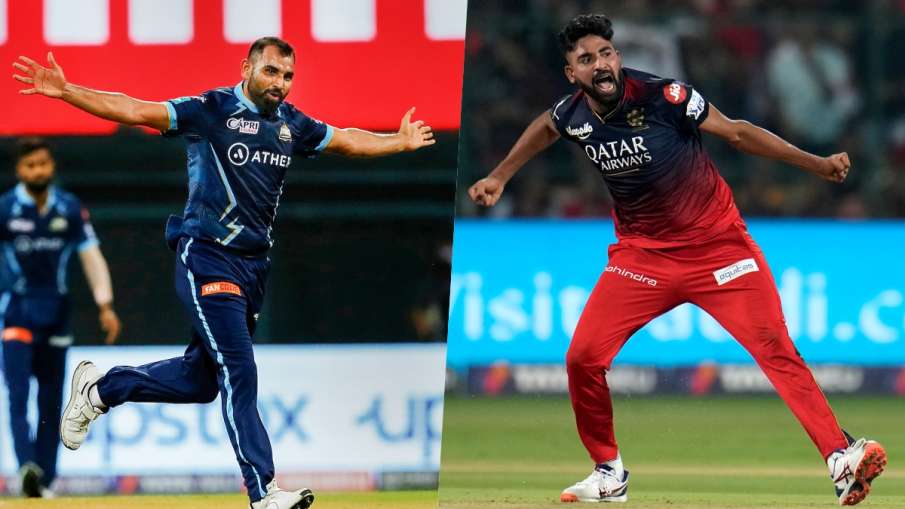 Image Source : PTI Mohammed Shami and Mohammed Siraj
So far in IPL 2023, the current two star pacers of Team India, Mohammad Shami and Mohammad Siraj, have performed brilliantly. Both these players are currently the main bowlers of Team India in both white ball and red ball formats. The brilliant performance of these two before the World Test Championship final is a great news for the Indian team. In the current season of IPL, both are bowling amazingly and till now they have been troubling the opposition batsmen. Against KKR, Shami took three wickets for 33 runs in 4 overs. Siraj is on top in the Purple Cap race, while Shami is joint second in terms of numbers.
Mohammed Shami gave 33 runs in 4 overs against KKR and also bowled a total of 12 dot balls. With this, Shami completed his 100 dot balls this season. Before him, only Mohammad Siraj had done this this season. The best thing is that only two top bowlers of Team India are at the top of this list. On the other hand, the special thing in the top 5 is that from number one to number five, only Indian bowlers have dominated. With Siraj and Shami doing this, Team India's bowling attack has started to look more powerful before the final of the World Test Championship.
Most dot balls in IPL 2023 Mohammad Siraj – 100 (8 matches) Mohammad Shami – 100 (8 matches) Varun Chakraborty – 75 (9 matches) Arshdeep Singh – 69 (8 matches) Bhuvneshwar Kumar – 67 (7 matches) 8th match continues …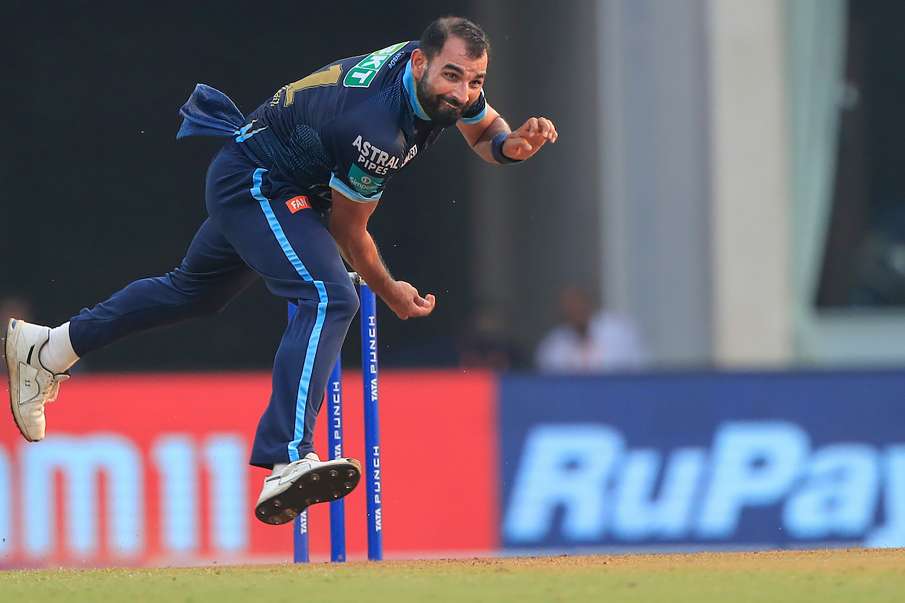 Image Source : PTI
Mohammad Shami
So far in IPL 2023, Mohammad Siraj has taken a total of 14 wickets. At the same time, Mohammed Shami has taken 13 wickets in his name. The race for the Purple Cap between these two Indian pacers has also become interesting. The economy of both the players has been excellent so far this season. Shami has spent this season with an economy of 7.6, while Siraj has given runs with an economy of only 7.2. Both these players have proved to be dangerous in the initial overs. Now it has to be seen whether Shami or Siraj wins in this battle.
Read this also:-
Latest Cricket News
Read breaking news, live news updates and special stories from India and abroad on connexionblog Hindi News and keep yourself up-to-date. Click for Cricket News in Hindi sports section


<