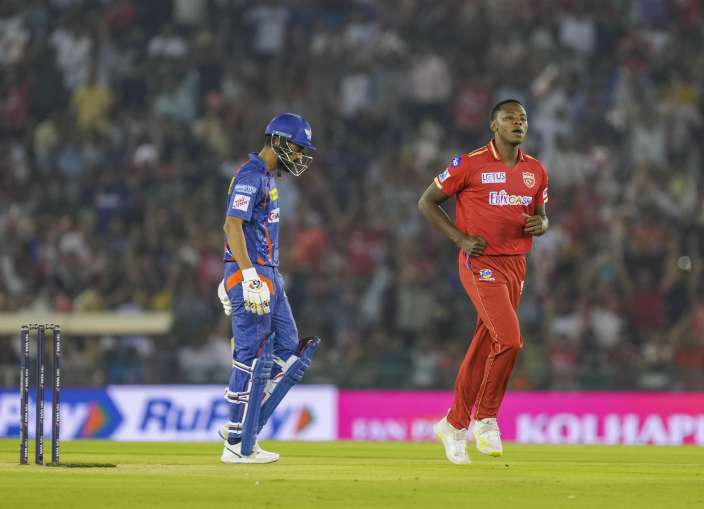 Image Source : PTI
KL Rahul
The 38th match of IPL 2023 is being played between Lucknow Super Giants and Punjab Kings. In this match, Punjab Kings captain Shikhar Dhawan has decided to bowl first after winning the toss. In this match, a star player has performed very poorly for the Lucknow team. Lucknow's team has to pay for the bad form of this player by losing. After this, the fans have started trolling this player on social media.
This player disappointed
KL Rahul is not seen in his rhythm in IPL 2023. It has become difficult to get runs off his bat. As soon as Rahul gets out early, the pressure on the later batsmen increases, due to which the Lucknow team's batting disintegrates. He has not yet appeared in his old colors. He scored just 12 runs in 9 balls against Punjab Kings. While he also missed a catch in the first over. He has not been able to take advantage of it at all.
Flop in IPL 2023
KL Rahul has played innings of 8, 20, 35, 18, 74, 39, 68 and 12 runs in IPL 2023. Rahul has also been targeted for playing slow in IPL 2023. For this reason, he is being trolled on social media. The fans said that it is good that KL Rahul got out early. This is his 50th match as captain in IPL. He has become the 11th player to play more than 50 matches as captain in IPL.
out of team india
KL Rahul is playing in IPL since 2013. He has so far scored 4163 runs in 117 matches of IPL, including four centuries, but he is struggling with poor form in IPL 2023. Rahul is running out of India's T20 and Test team because of not scoring runs. Young players are doing well in their place.
Latest Cricket News
Read breaking news, live news updates and special stories from India and abroad on connexionblog Hindi News and keep yourself up-to-date. Click for Cricket News in Hindi sports section


<