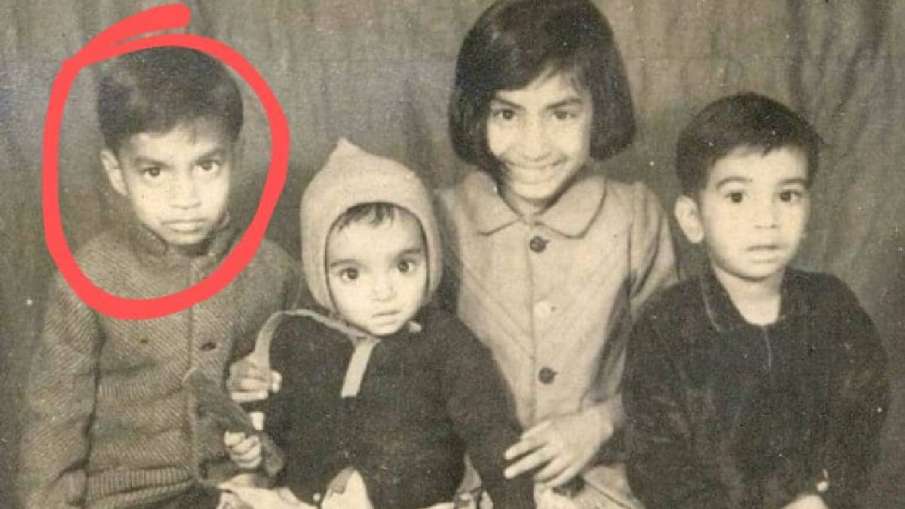 Image Source : INSTAGRAM
Irrfan Khan death anniversary
Irrfan Khan death anniversary: ​​Fans of Bollywood stars have such a craze for them that they recognize them at a glance. Actor Irrfan Khan, who gave strong films like 'Madaari', 'Lunch Box', 'Life of Pi', 'Piku', is also such a star. You might not have recognized him in the picture seen above, because this picture is from the time when Irrfan was not a star but a mischievous child. Today is Irrfan Khan's third death anniversary. On this occasion, let's know some unheard things about the star…
Irfan once wanted to become a cricketer
Talking about his school days in a talk show of Anupam Kher, Irrfan told that he was not very good in studies. Because his mind always used to play and jump. Meanwhile, Irfan had told that the truth is that he wanted to become a cricketer in his childhood. He loved batting. Not only this, Irfan was such a good cricketer that he was also selected in CK Naidu Under-23 but due to lack of money, he could not go to Ajmer to play.
Irfan's family was like this
Irrfan Khan has no family connection with Bollywood. Irfan was born in a Muslim Pathan family in Jaipur, Rajasthan. His father Yasin Khan used to do tire business and his mother's name Saeeda Begum was a housewife. Irrfan Khan has three siblings. Irrfan's sister is Ruksana who is elder to him. Has two younger brothers Imran Khan and Salman Khan.
TV debut
After this Irfan took an acting degree from NSD. But meanwhile his father passed away and he faced a lot of financial crisis. That's why Irfan started his career with Doordarshan programs while living in Delhi. He worked in serials like 'Chanakya', 'Bharat Ek Khoj', 'Sara Jahan Hamara', 'Banegi Apni Baat' and 'Chandrakanta'.
Long struggle in films too
Irfan could not get recognition from TV. He made his Bollywood debut in the year 1988 with the film 'Salaam Bombay'. After which he had to struggle for many years and had to work with small roles. Irrfan's acting from 'Haasil', released in the year 2003, stunned people. After which he joined the list of Bollywood's most powerful actors in 2004 with 'Maqbool'.
Khesari Lal Yadav created ruckus! The actor arrived with a gun in the Chief Minister's meeting
Colon cancer took his life
Irrfan Khan gave his life with full sincerity in all the roles he played. But Irrfan was equally honest with himself, so he did not give up when he came to know that he had been diagnosed with cancer. He struggled with this disease for almost two years. Meanwhile, he also completed one of his films 'English Medium'. But he could not attend the promotion of this tragic film and he died on 29 April 2020.
Rekha poses with Kabir Bedi, people remember the film 'Khoon Bhari Maang' after seeing the pair
Latest Bollywood News

<