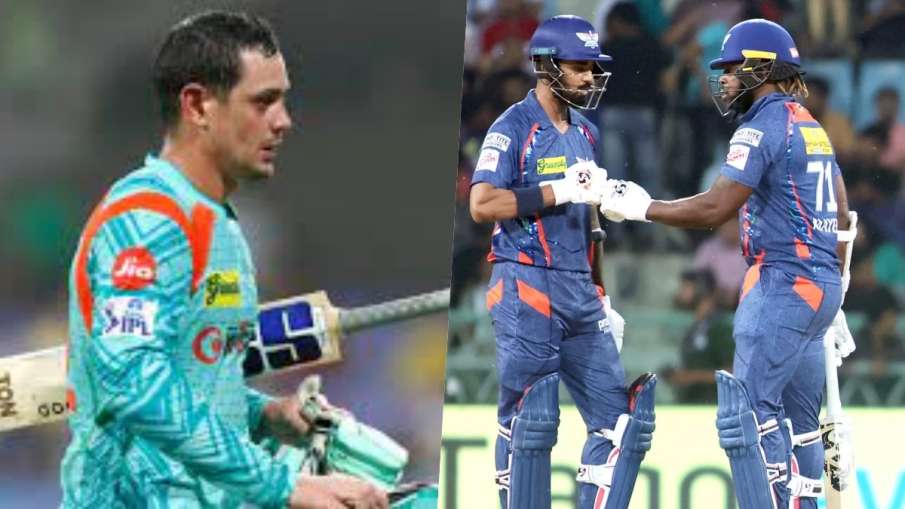 Image Source : IPL De Kock out of team even after great performance
In IPL 2023, the team of Lucknow Super Giants has come to play their 8th match against Punjab Kings. The team had won four of the opening seven matches. But so far a star player of the team has not got a place in any match. More than half of Quinton de Kock's season is still passing sitting on the bench. In the team led by KL Rahul, it is difficult for de Kock to become his own team player. Captain Rahul also gave a statement about this after the toss in a match. He clearly said that only four foreigners can play, due to which de Kock may have to wait for his turn.
Despite scoring 508 runs in 15 matches of IPL 2022, de Kock is yet to get a chance to play this season. He was not available for the first two matches due to national duty. But since he has returned, he has had to sit on the bench. Last season, de Kock scored three half-centuries and one century. His highest score was 140 not out. Along with captain KL Rahul, he had given the team a great start on several occasions and was instrumental in helping them reach the playoffs. But this time the player of his own team has become a noose for him.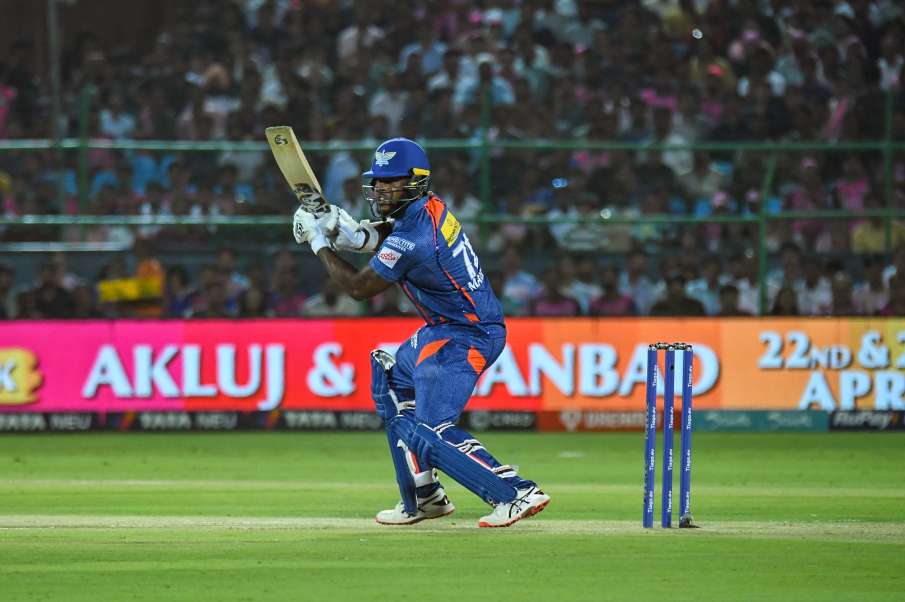 Image Source : PTI
quinton de kock
Dangerous batting by Kyle Myers
Kyle Myers of the West Indies has become the biggest problem for Quinton de Kock this season. His batting reminds me of Chris Gayle. He has opened in all the eight matches for Lucknow with skipper Rahul. Myers also batted brilliantly against Punjab Kings and scored his fourth fifty of the season, scoring 54 runs in 24 balls. He has batted dangerously at a strike rate of 161 so far this season. Myers has scored 297 runs in 8 matches so far this season. He has scored four half-centuries and 26 fours and 20 sixes have come out of his bat.
This is Myers' first IPL season. He was joined by the franchise of Lucknow at a base price of just 50 lakhs. So far, he has emerged as a profitable deal for Lucknow Supergiants. He has made such a mark that the team is not giving a chance to Quinton de Kock, who scored more than 500 runs in front of him last season. He is also useful for the team in bowling. He has also bowled with an economy of 7 in three innings of the first seven matches. This is not a bad economy in T20 cricket. Now it has to be seen when Quinton de Kock gets a place in the team. He is a big match-winner and surely Gautam Gambhir must be sitting in the dugout thinking of a special strategy for him.
Read this also:-
Latest Cricket News
Read breaking news, live news updates and special stories from India and abroad on connexionblog Hindi News and keep yourself up-to-date. Click for Cricket News in Hindi sports section


<