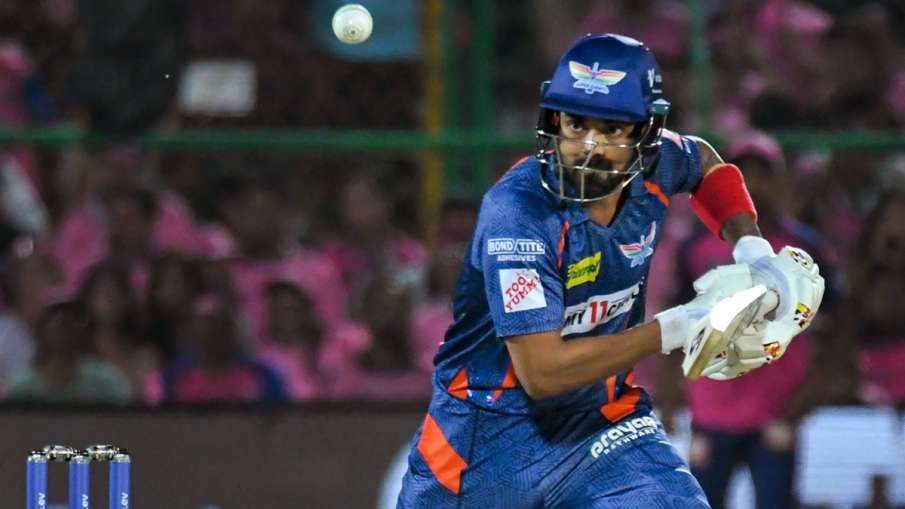 Image Source : PTI
KL Rahul
The 38th match of IPL 2023 was played between Lucknow Super Giants and Punjab Kings. In this match, Lucknow Super Giants scored 257 runs while batting first. Lucknow's batsmen took advantage of it as soon as they saw a great pitch for batting. But even in this match, KL Rahul's bat could not work and he failed once again. While other batsmen were batting at a strike rate of around 200. There KL Rahul could score only 12 runs in 9 balls. But in the meantime, an embarrassing record of KL Rahul has come to the fore in this IPL.
KL Rahul is being trolled not only for scoring less runs in this IPL but also for his slow strike rate, which is becoming a big reason behind the team's defeat. In the match in which KL Rahul is scoring 35 or more runs, the Lucknow team is not able to score big. At the same time, in the match in which he is getting out after scoring less than 20 runs. In that match his team is making big score. It is clear from this that the longer KS Rahul bats, the lower the run rate of the Lucknow team. On the other hand, if he gets out early, then the team bats at a good run rate.
Scores of Lucknow Super Giants and KL Rahul in each match in IPL
When Lucknow made big scores
257 vs Punjab Kings – KL Rahul scores 12 (9)
213 vs Royal Challengers Bangalore – KL Rahul scores 18 (20)
205 vs Chennai Super Kings – KL Rahul scores 20 (18)
193 vs Delhi Capitals – KL Rahul scores 8 (12)
When Lucknow scored low
159 vs Punjab Kings – KL Rahul scores 74 (56)
154 vs Rajasthan Royals – KL Rahul scores 39 (32)
128 vs Gujarat Titans – KL Rahul scores 68 (61)
127 vs Sunrisers Hyderabad – KL Rahul scores 35 (31)
Rahul's performance in IPL 2023 so far
Taking a look at KL Rahul's performance in this season of IPL, he has scored just 274 runs in 8 matches at a strike rate of 114.64. Rahul used to score runs at a good strike rate and average every year, at least in the IPL, if not for Team India. But this year he is not able to score runs even in IPL.
Latest Cricket News

<