highlights
International Yoga Day is celebrated every year on 21 June in the country. The Ministry of AYUSH is organizing many programs regarding Yoga Day.
Yoga Day 2023: The Union Ministry of AYUSH is making preparations to celebrate International Yoga Day on June 21, 2023 with great enthusiasm. Counting down to Yoga Day, the Ministry of AYUSH conducts grand yoga programs in different parts of every country 100, 75, 50 and 25 days before. In this sequence, Yoga Day is being celebrated 50 days before International Yoga Day. This time Yoga Day will be held on May 2 at the Bhavani Niketan Education Institute campus in Jaipur. Union Minister of State for AYUSH, Women and Child Development Dr. Munjpara Mahendrabhai has given this information in Jaipur.
Union Minister of State for AYUSH Dr. Mahendrabhai told that more than 20 thousand people will participate in this program which is going to be organized in Jaipur. Before this, 100 days before Yoga Day, Yoga programs have been organized in Talkatora, New Delhi and 75 days before, in Dibrugarh, Assam.
Read this also- Read this also- Mental Health: If anxiety or stress is increasing then get free advice from doctors, call on this number
From Your City (Delhi-NCR) Select State Delhi-NCR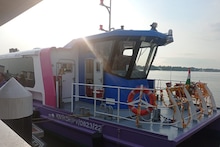 Record crowd on the first day in the country's first water metro, such a long line
This IAS officer got vigilance notice, demolished 15th century historical building and built government bungalow
Controversy again between Delhi LG and Kejriwal government! Order for investigation of expenditure in repair of CM house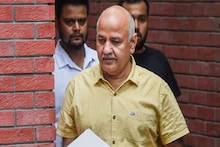 Why was Manish Sisodia's bail plea rejected? CBI called this report of Kejriwal government 'fake'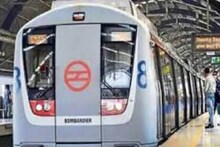 Youth did a shameful act in Delhi Metro, Swati Maliwal said, arrest him immediately
It is possible to reduce pollution by cycling in Delhi but there is a big risk of death, revealed in the study of IIT Delhi
Hemophilia: More blood flows on a small injury, this disease is more in boys, parents are the reason
Big disclosure in Umesh Pal kidnapping case, a CBI officer was in favor of Atiq! Know the whole matter
Vande Bharat train will also run for Odisha, Bihar and Jharkhand, know from when and what will be the route?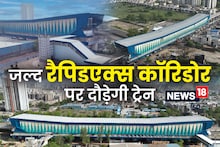 NCRTC: 'RapidX station' will look like peacock, will get special facilities, 17 km long corridor will start soon
Video of man doing 'obscene act' in Delhi Metro goes viral, DCW notice to police
Select State Delhi-NCR
Union Minister of State for AYUSH told that International Yoga Day was started on the initiative of Prime Minister Narendra Modi. The Ministry of AYUSH also aims that prevention is better than cure. Yoga has great importance in preventing diseases caused by today's changed lifestyle. He said that common people should do yoga daily so that various diseases can be avoided in future.
Reiterating the commitment of the Central Government to promote AYUSH, the Union Minister of State for AYUSH said that before the year 2014, the budget for AYUSH in the whole country was about 600 crores, while in this budget an amount of more than 3647 crores has been declared for AYUSH. Referring to AYUSH Wellness Centers, the Union Minister of State for AYUSH said that the work of 1000 AYUSH Wellness Centers in Rajasthan and 12,500 centers across the country is in progress.
Earlier, Union Minister of State for AYUSH Dr. Munjpara Mahendrabhai visited the Bhavani Niketan campus in Jaipur to review the preparations for the yoga program to be organized by National Institute of Ayurveda and Morarji Desai Yoga Institute in Jaipur on May 2. Jaipur MP Ramcharan Bohra, National Institute of Ayurveda Professor Sanjeev Sharma and Director of Morarji Desai Yoga Institute Dr. Ishwar B. Basava Reddy were also present.
Also Read – Robotic Cancer Surgery: How Beneficial For Patients? Renowned oncologists are telling
First read breaking news in connexionblog| Read today's latest news, live news updates, most reliable Hindi news website connexionblog Hindi.
Tags: International Day of Yoga, International Yoga Day, Yoga
FIRST PUBLISHED : April 27, 2023, 16:26 IST

<