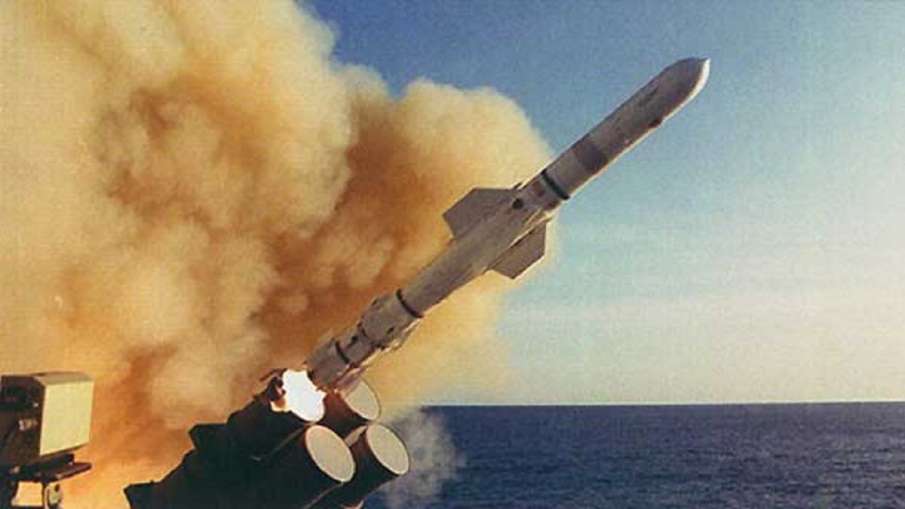 Image Source : FILE US-Russia will buy dangerous caliber cruise and Harpoon missiles
India-America-Russia: India is fully geared up to strengthen its navy. For this, India has decided to buy such dangerous missiles from both Russia and America, which will loosen China's airs. At the same time, India will strengthen its relations with both the countries by buying missiles from both America and Russia. In fact, America is upset with India's neutral attitude after the war with Ukraine and has also put pressure on it not to buy oil from Russia. But India ignored America and is buying crude oil equally from Russia. Despite friendship with Russia, India also has good traditional relations with America, being a business and democratic country. In such a situation, India wants to have good relations with both Russia and America. Russia's dangerous Caliber cruise missiles and America's Harpoon missiles will also be helpful in pursuing India's foreign policy and will also increase the strength of the Indian Navy in the Indian Ocean.
India has decided to buy missile systems from both Russia and America. The cost of buying missile systems from these two countries is around $200 million. These include Russia's Caliber cruise missile and America's Harpoon missile. These missile systems are being specially procured for the Indian Navy.
America has given howitzer cannon, got S 400 anti missile system from Russia
Russia and America are at loggerheads over Ukraine. India has traditionally bought from Russia everything from BrahMos to the S-400 anti-missile system, from Mirages to Sukhoi fighter jets. However, after the reduction in the ability to export defense after Russia's war, India is now expanding defense purchases from other countries like America, France as well. Earlier America had given howitzer cannon to India. France gave Rafale fighter jets to India.
India will buy Caliber cruise missile system from Russia
According to media reports, the Indian Defense Ministry may soon formally approve this purchase. The talks regarding this purchase are in their advanced stage. Accordingly, the Indian Navy has proposed to buy 20 Club or Caliber anti-ship cruise missiles and American Harpoon anti-ship missile systems from Russia. He said that Russia's Caliber cruise missile is already deployed on several warships and submarines of the Indian Navy.
There is a plan to buy Harpoon missile from America
India can also order Harpoon missiles from America. It will cost about $ 80 million to buy this missile system from America. The US Congress has already approved the sale of Harpoon Joint Common Test Set JCTS and related equipment to India. The Indian Navy has already deployed Harpoon missiles on its anti-submarine warfare aircraft and submarines.
Latest World News
Read breaking news, live news updates and special stories from India and abroad on India TV Hindi News and keep yourself up-to-date. Click for Europe News in Hindi Foreign Section


<