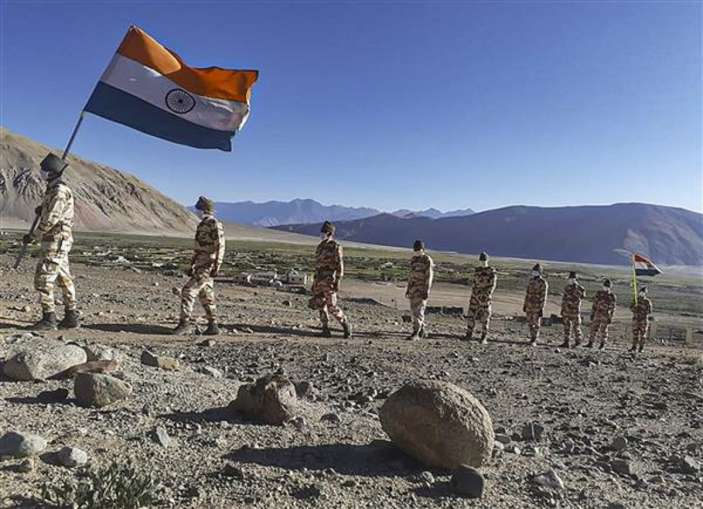 Image Source : PTI India-China border (representational photo)
The Tawang region along the Line of Actual Control (LAC) witnessed a violent conflict between India and China. Now India has reached there 4G network. This worries the dragon. This work has been done under PM Modi's ambitious scheme Vibrant Border Village. The Prime Minister has vowed to provide 4G network to all other basic hi-tech facilities in all the villages bordering China and Pakistan. So that development can be speeded up in the border villages. At the same time, every movement of the enemy can be monitored through technology. This will prevent migration from border areas.
Let us tell you that China has already provided 4G and other hi-tech facilities in its regional villages bordering Arunachal and Ladakh under the Vibrant Village scheme. But now the villages of India will also give a tough competition to China. Due to the vibrancy of the villages along the India-China border, the soldiers will be able to keep an eye on the Chinese enemies easily. Patrolling will also increase in the border area on the pretext of security of villages. The cooperation of the rural people will also be taken to keep an eye on the enemies.
4G reaches Tawang
Airtel's state-funded 4G tower has started services in Lumpo, one of the last villages on the Line of Actual Control (LAC) in Arunachal Pradesh's Tawang district, last week. This has made the state-of-the-art digital economy accessible to the local people. Airtel's rival Reliance Jio already has a presence in Dirang, a district 38 km from Bomdila, located between Tawang and state capital Itanagar. Officials said, "It is expected to be connected to Jhang, 98 km from Dirang, by mid-May and then to Tawang, 40 km from Jhang, by the end of June. The telecom tower will start many services for the local people.
Internet service will accelerate business and work
With the improvement of road infrastructure, most people in Lumpa and nearby villages have bought vehicles but in the absence of internet network, they have to travel for hours for banking, education, shopping and government services. An electrician in Lumpo told PTI, "We have been using mobile phones on BSNL network for the last 10-12 years but the internet does not work. Airtel 4G has just been launched and now we are able to use Google Pay, Phone Pay here as well.
4G towers installed in border areas
Now Google is also doing a good job here. Online videos are also doing well." Lumpo is about 115 km from Tawang district headquarters and 3-5 km from the LAC in terms of aerial distance. While Airtel has ramped up telecom services at the Tawang border, Jio has 10 tower sites along the Indo-Bangladesh border in Tripura and 19 tower sites along the Indo-Bangladesh border in Meghalaya as well as the Indo-Myanmar border in Mizoram and Manipur.
Latest World News

<