highlights
India is at number two in cases of hemophilia. This genetic disease is found more in boys.
Hemophilia Disease: Bleeding is normal due to injury, cut in hand or leg. When this happens, people take home remedies to stop the bleeding. Apply antiseptic turmeric etc. and the bleeding stops. Many times people go to the doctor when the injury is severe, but if the bleeding does not stop even after taking some measures, then it is not normal. It can also be a symptom of a serious disease and this disease is hemophilia. It is a Bleeding Disorder and comes from the genes of the parents in the children. The great thing is that this disease is more common in boys than in girls.
Dr. Pawan Kumar Singh, Associate Director, Center for Bone Marrow Transplant, BLK-Max Superspeciality Hospital, New Delhi told that hemophilia is a genetic disease. There are two genes of protein in our body, one comes from the mother and the other from the father. If bad genes are found in both parents and come inside a child, then genetic diseases happen. Usually career people, either mother or father, have one gene that is defective or affected, but they do not show any symptoms. When the bad genes of these two go to the child, then the disease starts appearing.
Also Read – Robotic Cancer Surgery: How Beneficial For Patients? Renowned oncologists are telling
From Your City (Delhi-NCR) Select State Delhi-NCR
This IAS officer got vigilance notice, demolished 15th century historical building and built government bungalow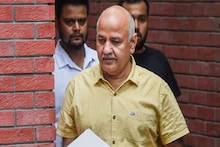 Why was Manish Sisodia's bail plea rejected? CBI called this report of Kejriwal government 'fake'
Video of man doing 'obscene act' in Delhi Metro goes viral, DCW notice to police
Vande Bharat train will also run for Odisha, Bihar and Jharkhand, know from when and what will be the route?
Big stir in Bihar before Lok Sabha elections! Ajay Alok, once close to Nitish Kumar, joins BJP
It is possible to reduce pollution by cycling in Delhi but there is a big risk of death, revealed in the study of IIT Delhi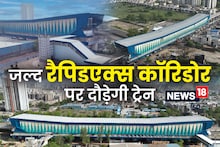 NCRTC: 'RapidX station' will look like peacock, will get special facilities, 17 km long corridor will start soon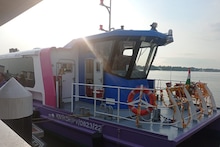 Record crowd on the first day in the country's first water metro, such a long line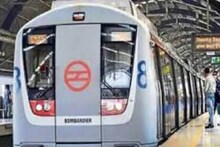 Youth did a shameful act in Delhi Metro, Swati Maliwal said, arrest him immediately
Big disclosure in Umesh Pal kidnapping case, a CBI officer was in favor of Atiq! Know the whole matter
Select State Delhi-NCR
This disease is more common in boys
In most of the cases, it has been seen that the disease of hemophilia is more in boys. While women or girls work as carriers of this disease in the family. Genetic diseases are also of two types, either they are transferred through autosomal chromosomes or through X sex chromosomes. Now since boys have one X chromosome, if the mother's bad X chromosome comes in them, then this disease develops in them, while girls have two X chromosomes, then they do not get the symptoms of this disease, but they become carriers. Are.
There are three types of hemophilia
There are three types of hemophilia A, B and C. Of these, A and B hemophilia mainly occurs in boys. While C can be in both boys and girls.
hemophilia becomes fatal
In hemophilia, the ability to stop blood is reduced or lost. There are two things in the body to stop bleeding, first platelets and second clotting or coagulation factors. Both of these work to make clots or clots to stop the blood. Clotting factor is a blood protein, in the absence of which bleeding from the body does not stop. Suppose there is an accident or a cut in the body, then the bleeding of the patient of hemophilia does not stop and in such a situation this disease becomes fatal.
Patients should keep these things in mind
The treatment of this disease is done only by replacement of the plasma or the factor which is lacking in the body. The most important thing is that if someone's blood is not stopping or any such problem is visible, then the doctor should be contacted without delay, so that this disease can be detected through tests. Many times this disease makes the situation serious after an accident and it becomes fatal due to non-stop bleeding. Apart from this, people should take rich food containing Vitamin B12 and Vitamin B6.
read this also- Heat is also fatal for the heart, the risk of heart attack increases, take care of the heart like this
India is second in number of hemophilia patients
India ranks second in the number of hemophilia patients. There are about 1.3 lakh hemophilia patients here. Many hospitals and medical colleges do not have the facility of screening for blood clotting or diagnosis of new cases. This is the reason why health experts estimate that a large population of hemophilic patients is out of record.
First read breaking news in connexionblog| Read today's latest news, live news updates, most reliable Hindi news website connexionblog Hindi.
Tags: Blood, Blood Donation, Trending news in hindi
FIRST PUBLISHED : April 27, 2023, 20:30 IST

<