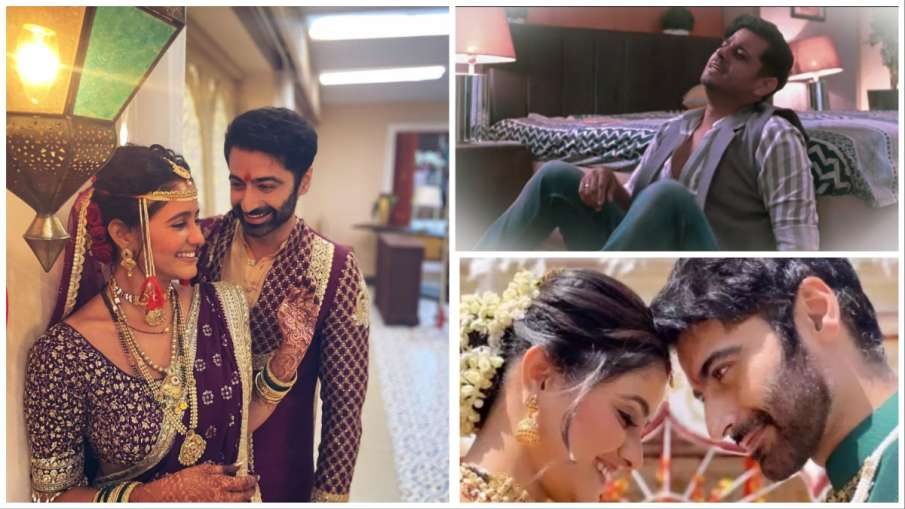 Image Source : INSTAGRAM/AYESHA.SINGH
The story of 'Gum Hai Kisi Ke Pyar Mein' has now reached such a point where someone's house is being destroyed and someone is about to start afresh. In the episode of 'Gum Hai Kisi Ke Pyar Mein', you must have seen that Sai and Satya's wedding preparations were over and on the other hand, Virat had made a plan that he would not allow Sai and Satya's marriage to take place. In the upcoming episode of the story of Ayesha Singh and Neil Bhatt starrer 'Gum Hai Kisi Ke Pyaar Mein', the audience is going to see a twist that will leave the audience stunned.
Virat is shocked by Sai and Satya's marriage
In the upcoming episode of the serial, you will see that Sai as a bride will be completing the wedding rituals with Satya in the temple, while on the other hand, Virat will be fighting with the goons. Sai may be getting married with Satya in the wedding hall but with every chant she remembers her marriage with Virat and the moments they spent together. Sai starts her new life with Satya reminiscing old memories and Virat Chavan enters the temple just as Sai and Satya's rounds are completed. Virat gets furious seeing Sai-Satya and rains on them. He tries to burn Sai and Satya's alliance by taking fire from the havan kund. Virat angrily raises his hand on Satya when Sai interrupts and Virat stops.
Relationship of 'SaiRat' ended
Sai will angrily tell Virat that now she has Satya in her life and she is married to Satya, so he should stop chasing her family. Virat will angrily tell Sai that today you have destroyed Sai and Virat SaiRat forever. Virat says that Sai whom I loved madly is dead, you have not married but lit the pyre of our relationship. While Virat is saddened by Sai and Satya's marriage, Pakhi gets a chance to tell the Chavan family and Bhavani to Kaku.
Sai Joshi died for Virat
Pakhi calls the housemates together and tells everyone that Sai has married Satya and now she has become Sai Satya Adhikari from Sai Joshi. Bhavani Kaku gets heartbroken after listening to Pakhi. Pakhi says that you had put all your efforts to make Sai and Virat unite but now it has happened for Satya and I am seeing this auspicious work with my own eyes. Hearing all this, swords must have crossed your heart. In the promo of the serial, it is shown that Virat comes home drunk and gets Sai's Shradh worship done. But as he goes upstairs to take Sai's photo, he falls down the stairs and starts bleeding from his head. Now it has to be seen what will be the effect of head injury on Virat.
Also read: Karthik Aryan fell in love with this girl, shooting alone was heavy
Abhishek Bachchan gave a befitting reply to user's troll 'Let Aishwarya do film, you handle daughter'
Arjun Kapoor-Malaika Arora gave couple goals, got romantic on vacation

<