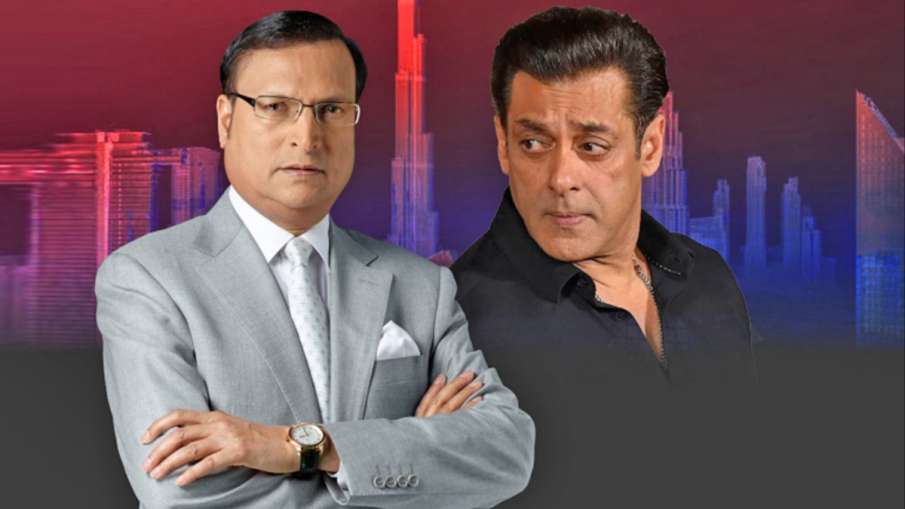 Salman khan
Superstar Salman Khan's recently released film 'Kisi Ka Bhai Kisi Ki Jaan'. The same Salman Khan is present today in the dock of India TV's special show 'Aap Ki Adalat'. Answering questions from Rajat Sharma, Chairman and Editor-in-Chief, India TV. The more Salman Khan remains in headlines for his professional life, the more his love life is discussed. Salman Khan narrated an anecdote from the sets of 'Karan Arjun' when he once fired at Shahrukh Khan.
pulled out a gun and fired
Salman Khan told that there are empty guns during the shooting. I got an empty gun from action director Bhiku Verma. A party was going on and Rajasthani folk dancers were present. I told Shahrukh, I will call you for dance, you refuse and then we will have a scuffle, and here is an empty gun. I'll shoot at you and you fall down. Shahrukh said I am not in the mood, he was tired. My brother Sohail was there. I pulled Shahrukh's hand, he pushed me. I also pushed him and there was a scuffle. I took out my gun and fired at him. Shahrukh overturned and fell. Javed Sahab's wife Honey Aunty was present there, she said I know him since childhood, he is not that kind of guy. There was also a journalist, Nishi Prem. She said, I had always known this boy. Time Video's owner Pravinbhai Shah said let's leave quickly.
Pathan was alive
For ten minutes I stood with red eyes and said, no one will get up, I will kill everyone. Rakesh ji's hands started trembling. I said, 'Shahrukh get up, Shahrukh get up.' When Shahrukh did not wake up, Sohail, Bhiku da got scared. I checked my gun. Suddenly Shahrukh started snoring. Pathan was alive. I again hit 3-4 shots and everyone started laughing. I think SRK is the best actor in the industry. Needless to say. This performance was much better than Arjun's performance.
This incident happened with Ranbir Kapoor in a public place, the actor was embarrassed, watch video
Around 200 celebrities have registered their presence in 'Aap Ki Adalat'. Talking about digital platforms, the videos of 'Aap Ki Adalat' have been viewed more than 170 crore times, which is a record in itself. Not only this, the show has aired over 1100 episodes on TV, and is among the world's most watched news shows on YouTube. 'Aap Ki Adalat' has been the only platform where Aamir Khan, Salman Khan and Shah Rukh Khan have appeared together.
Latest Bollywood News

<