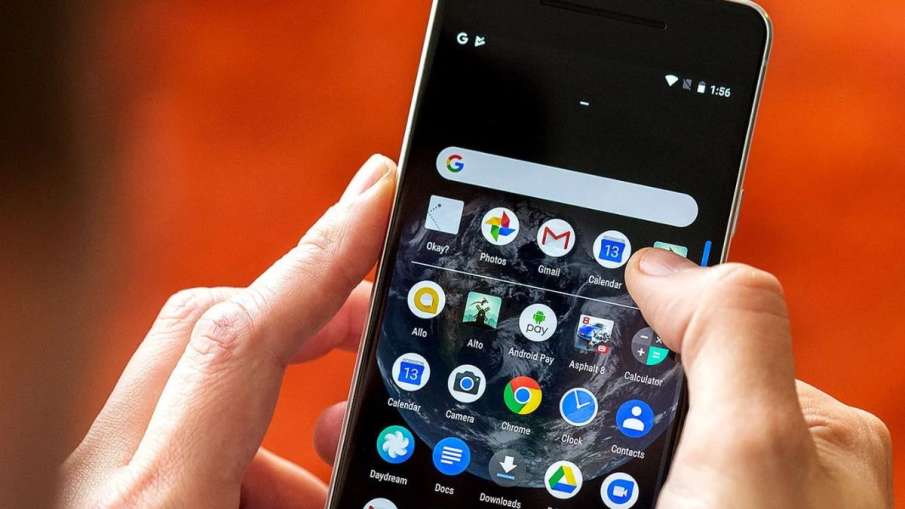 Image Source : File Photo While downloading apps from Google Playstore, we should take special care of many things.
Remove these apps from smartphones: Technology is an important part of our life in today's era. We are connected to technology everywhere. Technology has made our life a lot easier but it also has some disadvantages. With the increasing use of internet and technology, cybercrime has also been promoted rapidly. Criminals and hackers are using people's personal data to make people victims of fraud. Cybercriminals have adopted a new way of trapping people through apps. People's hard earned money is being looted by making fake apps or by inserting virus in the apps available in Google Play Store.
Many times we ourselves make many such big mistakes due to which we suffer huge losses. Many times we install apps from the Google Play Store without thinking for various customizations in the smartphone, which can become a major reason for our data leak.
In fact, nowadays cybercriminals have a good knowledge of technology and they take advantage of this. Cybercriminals put viruses in Google Play Store apps and when you install those apps, it not only breaches your privacy but also leaks your personal data.
Android phones in the target of cybercriminals
Although Google keeps removing such apps from the Play Store from time to time, but sometimes it becomes difficult to identify all the apps immediately. According to a report, Android smartphones have been the target of cybercriminals in the last decade, a major reason for this is Android being an open source program. This can be easily changed.
Criminals install malware programs such as Spyware, Keyloggers, Adware and trojans in apps, which can easily steal users' data. There are some 15 such applications which can be very dangerous to keep in the smartphone. If you have also installed these apps, then uninstall them today.
Delete these 19 apps from mobile immediately
Hope Camera-Picture Record
Fare Gamehub और Box
Cool Emoji Editor और Sticker
Same Launcher और Live Wallpaper
Amazing Wallpaper
Universal PDF Scanner 
Simple Note Scanner
Cool Keyboard
Private Messenger
Premium SMS
Blood Pressure Checker
Color Message
Paint Art
Delicate Messenger
Vlog Star Video Editor
Instant Heart Rate Anytime और
Creative 3D Launcher
Gif Emoji Keyboar
Wow Beauty Camera
Also read- Whose plan is cheaper Netflix, Amazon prime or Hotstar? Know in which you will get more benefits?
Read breaking news, live news updates and special stories from India and abroad on India TV Hindi News and keep yourself up-to-date. Tech News Click for News in Hindi Tech section


<