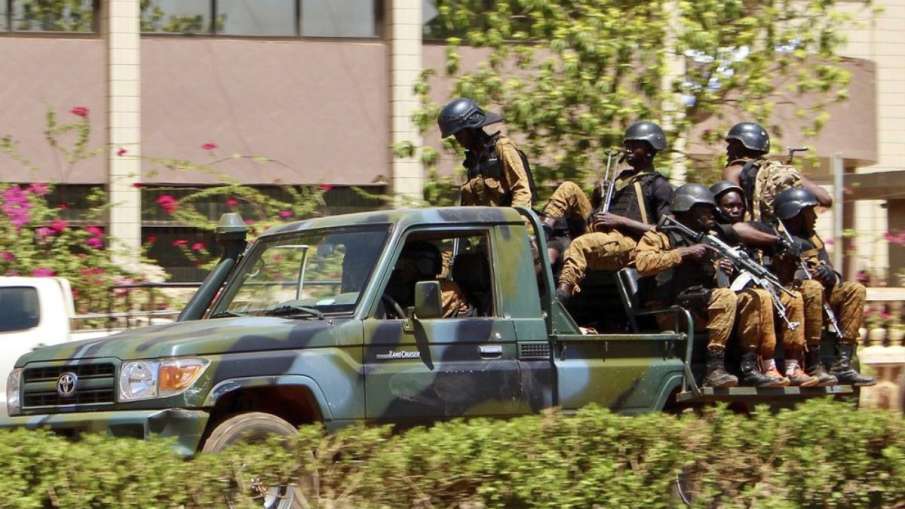 Image Source : AP FILE 33 Burkina Faso soldiers have been killed in an attack by jihadists.
Ouagadougou: More than 70 dead bodies fell in an encounter between the army and Islamic jihadists in Burkina Faso, a country located in the west of Africa. According to reports, 33 soldiers were killed and a dozen others were injured in the fighting in the eastern part of Burkina Faso. According to information given by the army on Friday, the soldiers killed at least 20 jihadists. He said soldiers injured in the jihadist attack were being treated.
'Soldiers killed 40 jihadists'
According to an army statement, the attack took place on Thursday in the Gourama province of Ouagarou. "During the fighting, the soldiers fought back the heavily outnumbered enemy until reinforcements arrived and killed 40 jihadists," the statement said. Let us tell you that for the last 7 years, fighters belonging to Al-Qaeda and the Islamic State group have waged a violent insurgency in Burkina Faso, in which thousands of people have been killed and about two million people have had to leave their homes.
Blood was shed even in the beginning of April
In early April, gunmen killed at least 40 soldiers in the northern part of Burkina Faso. Dozens of others were injured in the attack. However, some reports have claimed that the hands of the security forces are also not clean in this fight, as the local people have accused them of brutally killing civilians in the northern parts. The seriousness of the matter can be understood from the fact that the United Nations has demanded a thorough and independent investigation into the 'killing of civilians'.
Latest World News
Read breaking news, live news updates and special stories from India and abroad on India TV Hindi News and keep yourself up-to-date. Click on Foreign section for Around the world News in Hindi


<