Nitish Kumar On Anand Mohan Release Issue: Bihar Chief Minister Nitish Kumar on Friday (April 28) retaliated against BJP on the issue of release of former Bahubali MP from Shivhar, Anand Mohan. It has been alleged by the BJP that by diluting the law for electoral gains, hardened criminals are being released.
Former Deputy Chief Minister of Bihar and Rajya Sabha MP Sushil Kumar Modi surrounded the Bihar government in the matter of Anand Mohan's release by tweeting one after the other on Friday. Apart from them, many BJP leaders are also questioning the release of Anand Mohan.
This is how CM Nitish Kumar hit back at BJP
During a conversation with journalists in Patna on being surrounded by the BJP, CM Nitish Kumar said that the amendment in the jail rules that paved the way for Anand Mohan's release is according to the Model Jail Manual implemented by the Center in 2016. He said that 27 people were released but only one person is being discussed.
'We are surprised'
CM Nitish said that when (Anand Mohan's) release was not done, then how many people were demanding that it should happen. CM Nitish showed a picture of Anand Mohan and Sushil Kumar Modi and said, "… We were surprised… Aap log aap dekh raha hai photo, jo bol rahe hai woh kab hai, dekh hai photo… You understand, we were demanding this in February, now we are protesting." Nitish said, "There is no point in this protest."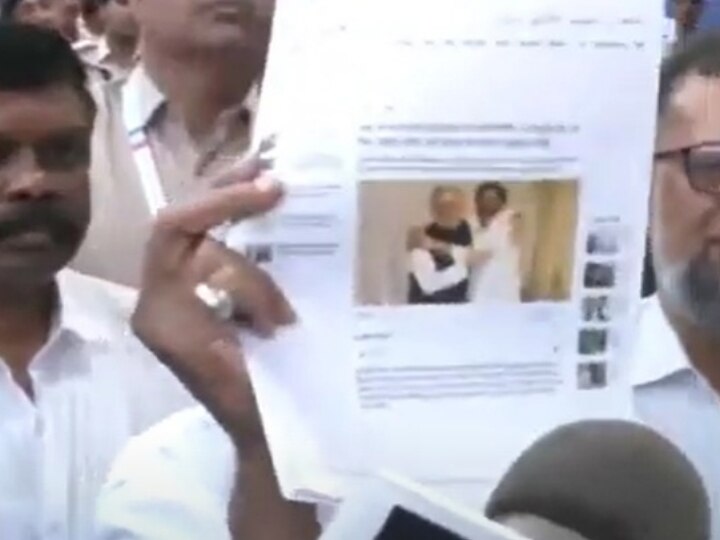 CM Nitish further said that whatever was issued by the Center in 2016, what is the provision in it? When there is no provision, then what was in Bihar has been removed, it has become equal for all, so there is no point in protesting about it. They were demanding two months ago, now it is done, they are protesting after two months.
What did Sushil Kumar Modi say?
The official handle of former Bihar Deputy CM Sushil Kumar Modi tweeted, "Lalu Prasad was the Chief Minister at the time of the Krishnaiah murder case, so tell him that if former MP Anand Mohan was innocent then why he (Lalu) did not help him at that time." Did? This heinous incident of murder of a Scheduled Caste IAS officer in broad daylight while on duty reminds of the scary days of Lalu Raj. Incidents of massacre, murder and kidnapping of businesses had become common during that period.
It was further written on behalf of Sushil Modi, "In the case of Anand Mohan, the Lalu-Rabri government had opposed his release from the Sessions Court to the High Court. Today these people are changing the jail law for their release. Till 2005, there was RJD government. Then why no attempt was made to declare Anand Mohan innocent, only Lalu Prasad can answer this. Today, keeping the security of lakhs of government employees in jeopardy for the sake of electoral gains, the RJD-JDU government is releasing the dreaded criminals.
Why didn't Lalu Prasad help Anand Mohan when he was CM?
The dreaded criminals are being let loose by diluting the law for electoral gains.
The government put the lives of lakhs of government employees at risk
— Sushil Kumar Modi (@SushilModi) April 28, 2023
Anand Mohan was serving life sentence
Please tell that due to the change in the jail manual, former Bahubali MP Anand Mohan was released from Saharsa Jail on Thursday (April 27) at around 6.15 am. 27 people including Anand Mohan were released. Anand Mohan was serving life sentence in the murder case of Gopalganj DM G Krishnaiah. According to the information, Anand Mohan has been released after 16 years.
Also read- ABP C Voter Survey: People's reaction to BJP's protest against the release of Anand Mohan, see results in the survey



<