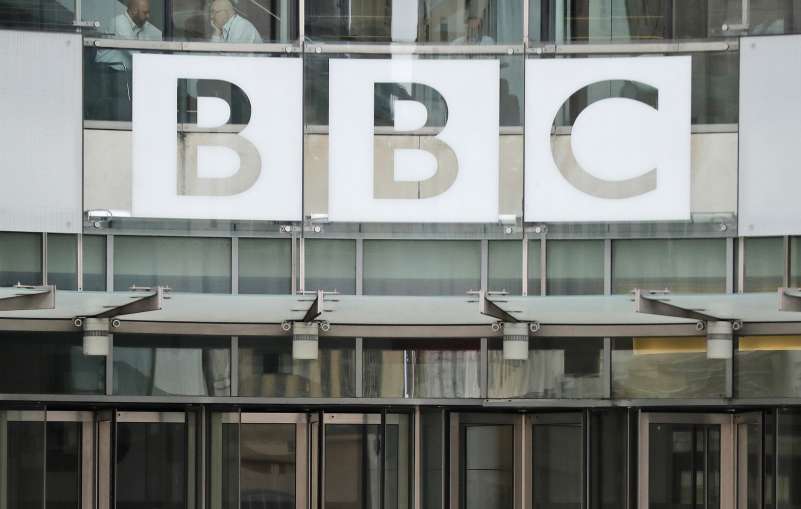 Image Source : AP BBC (File photo)
The British Broadcasting Corporation (BBC), which made a documentary based on the Gujarat riots and Prime Minister Narendra Modi a few months back, now its chief has to resign from his post. Although the resignation of the BBC chief has nothing to do with the documentary on the Gujarat riots, he has resigned in a case involving former UK PM Boris Johnson. Let us tell you what is this whole matter, due to which BBC Chief Richard Sharpe was forced to resign.
Let us tell you that BBC chief Richard Sharp has resigned on Friday after reports that he broke the rules by not disclosing his role in getting former British Prime Minister Boris Johnson an eight million pound loan. The 67-year-old former banker, chairman of Britain's taxpayer-funded British Broadcasting Corporation (BBC), said an investigation had found he had breached the governing code for public appointments. The independent review, led by barrister Adam Heppinstall, investigated Sharp's appointment and his involvement in securing an £800,000 loan to Johnson.
Sharp denies breach of rules
The former prime minister helped secure the loan just weeks before he was appointed. "While Heppinstall's view is that I violated the governing code for government appointments, he maintains that a violation does not necessarily make an appointment illegal," Sharp said in a statement. I have always maintained that the breach was unintentional. Nevertheless, I have decided that it is right to put the interests of the BBC first. I feel this matter may be a distraction from good work if I continue in this post till the end of my term. So this morning I have tendered my resignation as President of the BBC to the Foreign Secretary and the Board. It has been an honor to lead this wonderful organisation.
Deny Role, Admit Mistake
Heppinstall was appointed by Britain's Commissioner for Public Appointments to investigate the claims made in The Sunday Times newspaper. According to Sharp, the report says he "played no role in facilitating, arranging or financing the loan for the former prime minister". But he said he should have disclosed his role in arranging the meeting between British cabinet minister Simon Case and businessman Sam Blyth to the appointments committee during the investigative process before taking up the senior position at the BBC. He admitted that it was a mistake not to do so and apologized for it. Sharp said he would remain in office until a replacement is appointed, which is likely until June. The head of the BBC is appointed on the recommendation of the government. Sharp, a Conservative Party donor, helped arrange the loan for then-prime minister Johnson in 2021, weeks before he was appointed BBC chairman on the government's recommendation.
BBC has to face criticism
The BBC, a state-funded national broadcaster, has been under fire since the revelations. Sharp, who worked at Goldman Sachs Bank, was then the boss of Rishi Sunak, who was working in the private sector. Sunak is currently the Prime Minister of Britain. Sunak did not dig into the controversy, saying, "Richard Sharpe ran an independent hiring process when I had nothing to do with him." He was appointed before I became the Prime Minister.
Responding to the BBC chief's resignation on Friday, Sunak said he had not seen the report on Sharpe's case and made no assurances that Sharpe would be replaced by an apolitical person. Sunak told reporters in Glasgow, "There is a recruitment process and I can't say anything about that in advance." .
Latest World News

<