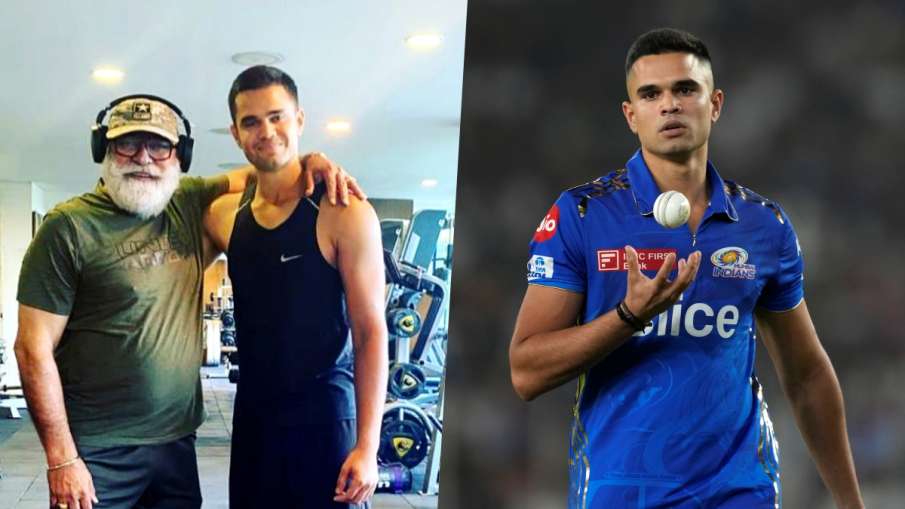 Image Source : TWITTER, PTI Arjun Tendulkar with Yograj Singh
Sachin Tendulkar's son Arjun Tendulkar got his chance to debut in IPL 2023 after sitting on the bench for three years with Mumbai Indians. He made his debut against Kolkata Knight Riders. He did not get a wicket in that match but he made headlines for his economical bowling. Then in the next match against Sunrisers Hyderabad, he took a wicket while defending 20 runs in the last over and won the team. Then against Punjab Kings, he took wickets in the beginning but got trolled by giving 31 runs in one over. Many questions arose about his bowling. Some surrounded him for his speed and some raised questions on his bowling action.
Now Yograj Singh, his mentor and father of former cricketer Yuvraj Singh, has given a big statement. Yograj has found fault with Arjun's bowling action. He also commented on his batting and advised Mumbai Indians captain Rohit Sharma to promote Arjun Tendulkar in the batting order. Arjun Tendulkar has played four matches so far, out of which three wickets are registered in his name. Apart from this, his economy is definitely around 9, but if one over of 31 runs is removed from it, then he has been economical. Arjun got a chance in batting once and scored 13 runs in 9 balls coming last.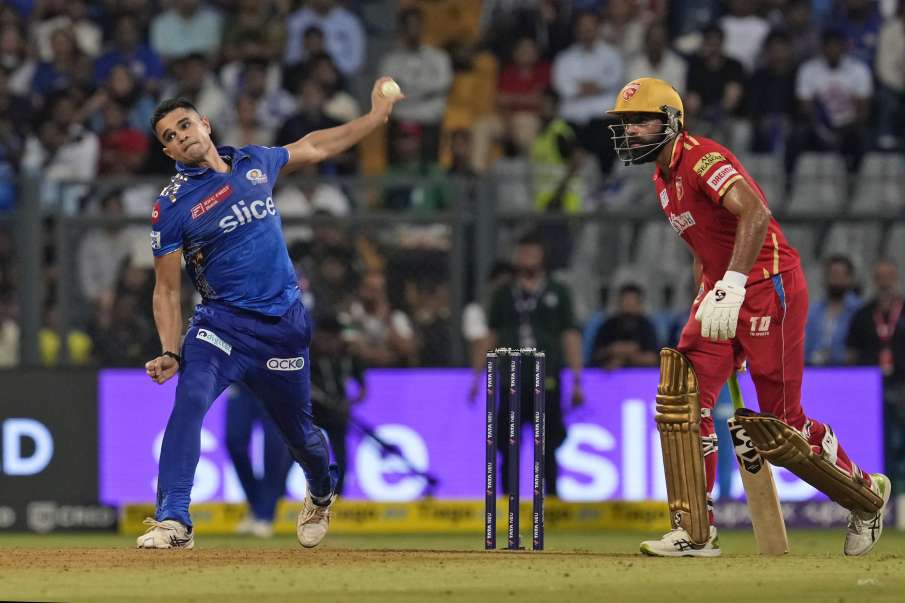 Image Source : AP
Arjun Tendulkar bowling
Why is Arjun Tendulkar's bowling speed low?
Yograj Singh spoke in an interview with the newspaper Dainik Bhaskar and gave several statements regarding Arjun Tendulkar. He said that Arjun Tendulkar's bowling action is lacking a bit. If his hand starts coming near the ear, then his speed will increase and at the same time he will also become more dangerous. However, Yograj explained the problem behind why his action is like this. He said that Arjun had earlier a fracture in his back below the shoulder. That's why his action is like this. But they have to remove this shortcoming of theirs. Yograj further said that when he came to me, his lower body was weak but now he has improved a lot.
a better batsman with arjun bowler
Yograj Singh also gave a statement on Arjun Tendulkar's batting in this conversation. He believes that Arjun is a better bowler as well as a better batsman. Referring to this, he told an incident, when Arjun was taking training from him, once he said that I do not get batting, I send him at number 9-10. On hearing this Yograj sent Arjun for batting. Arjun impressed everyone with his batting in the next few minutes. He hit long sixes. Mansoor, the coach of the Goa Ranji team present there, even compared Arjun to players like Chris Gayle.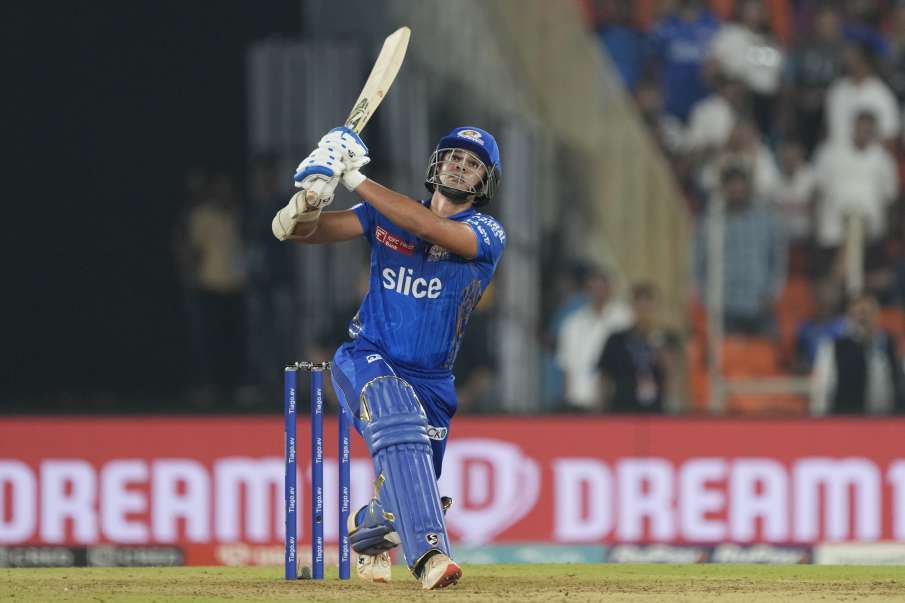 Image Source : AP
Arjun Tendulkar showed his batting skills
Advice given to Rohit Sharma
Giving special advice to Mumbai Indians captain Rohit Sharma, Yograj Singh talked about promoting Arjun Tendulkar in batting. He believes that Arjun Tendulkar should get a chance in the top order. If he gets a chance at opening or number three, he can do wonders in batting as well. When Arjun came out to bat in the dying moments of the match against Gujarat Titans, he connected the balls to the middle. He scored 13 runs off 9 balls which included a brilliant six off senior bowler Mohit Sharma. Now Arjun can be seen in action against Rajasthan Royals on Saturday 30th April. After seeing his batting in the last match, he can be promoted in batting as well. In bowling, he opens the Mumbai attack.
Read this also:-
Latest Cricket News

<