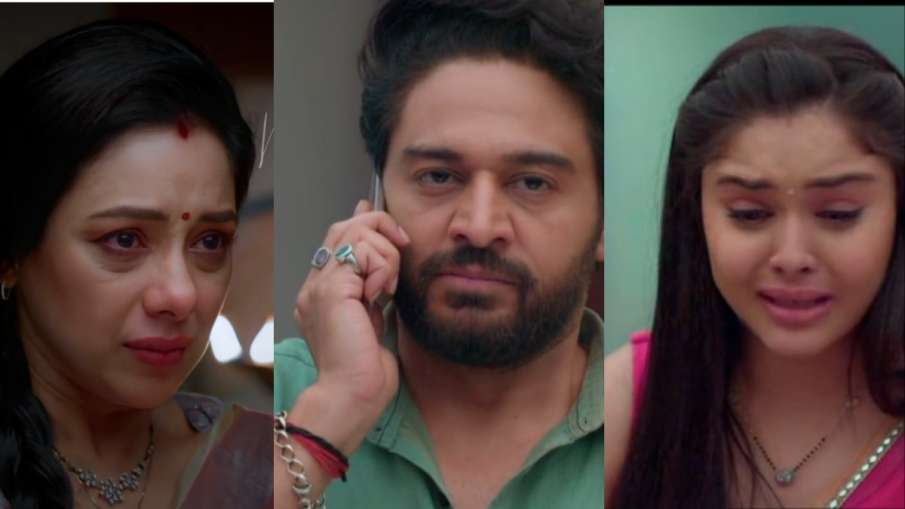 Image Source : TWITTER
Anupamaa
In 'Anupamaa' we get to see interesting twists everyday. Due to which the fans like this serial very much. Recently it is being shown in this show that Anuj and Anupama are living separately, but they are going to unite soon. Some big twists are going to come in this show. Let's know which are those tweets.
1. Earlier it was seen that Pakhi will go to Mumbai to have a face to face conversation with Anuj and make him realize that Anupama has not moved on and is still waiting for him. As soon as Anupama calls Pakhi to talk to her, Pakhi tells that she is in Mumbai to talk to Buddy. Anuj gets emotional hearing Anupama's voice while standing near Pakhi. Anuj and Anupama will be silent for a moment as they will not know what to say. Anuj will get emotional as he will hear Anupama's voice after many days and will not be able to utter a word.
2. The Star Plus show Anupamaa currently revolves around Anuj, who is determined to get back to Anupamaa. Looks like Pakhi will open Anuj's eyes and make him realize that Anupama is not wrong and he should not be blamed as Anupama is just a victim of family politics. She would further expose Barkha and Maya which was creating more tension between them. Anuj will realize his mistake and plans to get back to Anupama and claim her love. He will call Vanraj as he met him in Mumbai and claim that Anupama has moved on and doesn't need Anuj with her. Anuj will reveal to Vanraj that he will soon come back to Anupama as he loves her the most.
Like Alia-Anushka, why doesn't Kareena Kapoor have any problem with her sons being photographed by Paparazzi? The actress revealed
3.In the upcoming episode of Star Plus serial Anupama, finally the crucial time has come when Anuj is returning back to Anupama. Yes, Anuj realizes his mistakes and the misunderstandings he has developed towards Anupama after Pakhi tries to mend the differences between Anuj and Anupama. Thus, he calls Vanraj and asks him to put the phone on speaker. Though Vanraj was expecting Anuj's hatred towards Anupama, it is a very exciting thing when Anuj asks Vanraj to inform Anupama that his Anuj will be back very soon.
Jiah Khan Suicide Case: Sooraj Pancholi acquitted, special CBI court pronounces verdict
4. Earlier it was seen that Dimpy and Samar will fight with each other as Dimpy will blindly support Anuj and break Samar's heart. Dimpy will soon realize that she never loved Samar but always longed for Anuj. She will soon plan to take Anupama's place in Anuj's life. This is going to be the biggest turning point of the show as Anuj and Anupama never in their wildest dreams would have thought that Dimpy would start liking Anuj and want to be with him.
5. The Episode starts with Pakhi coming to Maya's house and Anu asks her to have snacks etc. She leaves for school and there Shah learns that Pakhi has gone to Mumbai. Dimple takes Anuj's side and she argues with Samar about why he told his family about their fight. Samar says that his family is more important to him than him. Dimple says why she doesn't like Anuj. Little does Dimpy know that her entire family stands behind Anupama to support her. Will Anupama be able to stop Dimpy and her madness before it's too late?

<