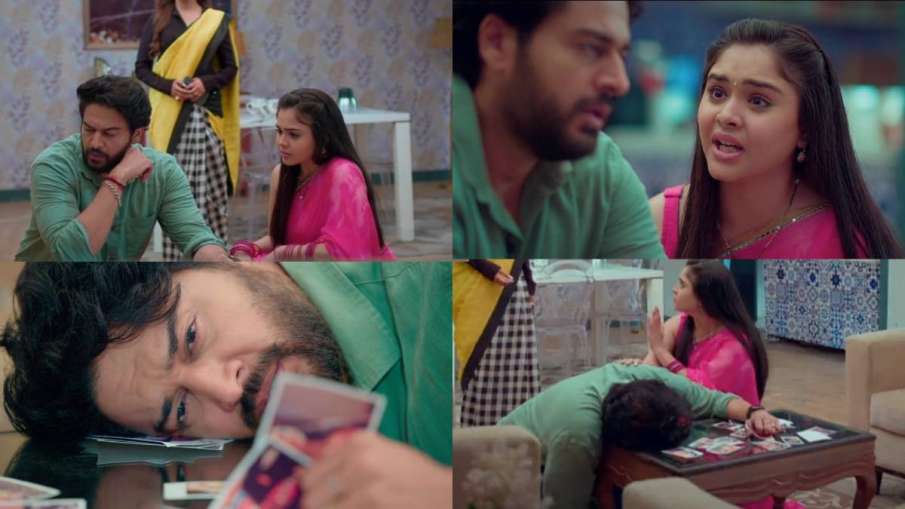 Image Source : HOTSTAR
Anupamaa 29 April 2023 Update
Anupamaa 29 April 2023 Written Update: The viewers of Rupali Ganguly and Gaurav Khanna starrer TV show 'Anupamaa' were very disappointed in the past. Because there was no chance of meeting his favorite #MaAn pair. On the one hand Vanraj and Baa and on the other hand Barkha and Maya together were conspiring to keep these lovers away from each other. But Pakhi, who is always a mess, has won the hearts of the audience this time. Because now Pakhi is with Anuj and she is going to come to Ahmedabad with him from Mumbai. After which everyone's bad intentions of Barkha-Maya and Vanraj-Ba are going to be ruined.
Tears in Anuj's eyes for Anupama
In the last episode of 'Anupamaa', we saw that Pakhi has reached Mumbai to meet Anuj. Maya does not want to leave both of them alone but Pakhi sends her to make coffee. After which Maya's restlessness starts increasing. Whereas today we will see the form of Pakhi which has never been seen till now. Because Anupama's image is going to be seen in Pakhi today. She will tell the truth to Anuj and will also make him realize that even today Anuj takes only Anupama's name in every breath. She will ask if he can live without Anupama? She will say that not only you, but also mummy needs you. Hearing this, Anuj loses his patience, he cries and says that he cannot live without Anupama at all. I can't even die without him, let alone live. Seeing Anupama's pictures in front of him, he weeps bitterly. It seems as if the pain between Anuj and Anupama will also fade due to the flow of these tears.
Dimple again taunts Anupama
For the past days, the separation of Anuj and Anupama is going on in the show. On the other hand, a new look of Dimple is also being seen. After throwing Anupama out of her dance academy, Dimpy will once again reach Anupama's house. She will vent her anger on Anupama that because of her, Samar's and her marriage broke up. Anupama will be shocked to hear this. But Dimpy will go on talking. She will take Anuj's side and then tell Anupama responsible for breaking the relationship. Meanwhile, Samar will come there and Dimpy and Samar will start quarreling loudly. On this, Anupama will give a rolling pin in the hands of both of them and will ask them to kill each other. She will tell Dimpy that I did not handle my two marriages, it is true but you are intelligent then why are you not able to handle your relationship. Even after this, Dimpy will constantly put all the blame on Anupama and will say that Anuj will come to her wedding and will definitely come.
Pakhi will become Anuj Badi's hope
Further in the show, we will see that Pakhi will talk to Anuj without any complaint, without blaming him. She will become the same support for Anuj in this broken moment as Anuj had once been for her. She will talk about taking him with her. Maya will get scared after hearing this and will say in between that you do not put pressure on Anuj. Here we will see Pakhi becoming a complete shadow of Anupama. Because after listening to Maya, Pakhi will silence Maya by showing her hand. On the other hand, she will sensibly tell Anuj that if you do not want to go to mother, then just say once that you do not care about mother. Anuj remains silent after listening to Pakhi.
From Anupamaa to Imlie, these TRP top shows are going to have 5 big twists
It seems that now Pakhi will accept Anuj only after taking her to Ahmedabad. Because Anuj is heartbroken, he has cried and at the same time he has realized that he is nothing without Anupama.
Sheezan Khan's entry in Khatron Ke Khiladi 13, will be seen on screen after 4 months

<