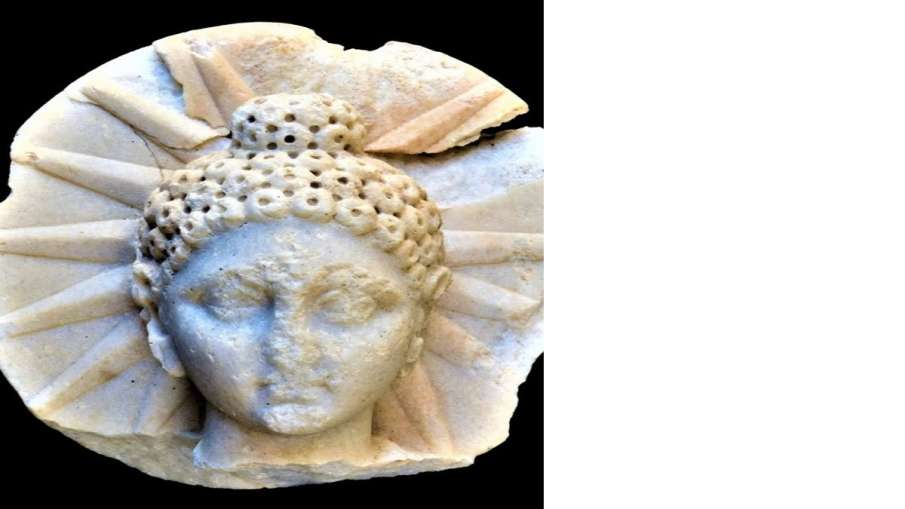 Image Source : TWITTER Ancient statue of Buddha found during excavation in Egypt, many big secrets revealed about India
Egypt: An ancient statue of Lord Buddha has been found during the excavation of a temple in the ancient country of Egypt. This statue of Buddha is being told of the second century. From this major discovery, it is believed that there were trade relations between India and the Roman Empire. This ancient statue of Buddha is 71 cm tall, surrounded by an aura. Also, a lotus flower is visible near it.
The statue of Lord Buddha found from the ancient port of Berenice near Red-Sea in Egypt shows how prosperous India was at that time and India's trade relations used to be with North African countries. At the same time, it is also an indication that the propagation of Buddhism in India was spread to South and East Asia as well as to the African country of Egypt in the west.
The statue shows signs of trade relations between India and the Roman Empire.
A statement from Egypt's antiquities ministry said on Wednesday that a Polish-American mission discovered a "Roman period statue during excavations at an ancient temple in Berenice", according to a report. Mustafa El Waziri, head of Egypt's Supreme Council of Antiquities, said the discovery provided important clues to the existence of trade relations between Egypt and India during the Roman era.
The height of the idol is 71 cm.
The statue, which is missing part of its right side and its right leg, is 71 cm in height. Waziri states that Berenice was one of the largest ports in Roman-era Egypt. and was often the destination for ships from India laden with spices, semi-precious stones, textiles and ivory.
Inscription written in Sanskrit was also found
During the excavation, the archaeologists also revealed that an inscription of Roman Emperor Marcus Julius Philippus '244 to 249 AD' has also been found. Which is in Sanskrit language. Actually, Egypt is engaged in reviving its tourism after Corona. Because Corona has caused a lot of damage to Egyptian tourism.
Latest World News
Read breaking news, live news updates and special stories from India and abroad on India TV Hindi News and keep yourself up-to-date. Click for Asia News in Hindi Foreign Section


<