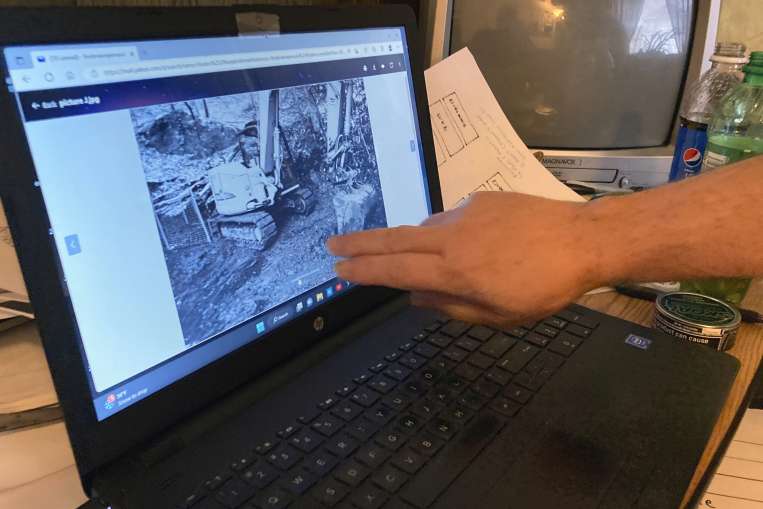 Image Source : AP Representational Photo
Cyber ​​hackers from China have put the security of the whole world at risk. Chinese hackers have become so hi-tech that even America has not been able to find their solution yet. A huge army of hackers has been prepared in China, which is not under the control of any country including America. America's Federal Bureau of Investigation (FBI) has also expressed concern about this.
FBI Director Christopher Wray has revealed that the ratio of the number of Chinese hackers to FBI cyber employees is 50:1. Because of this there is a problem in dealing with them. The disclosure comes at a time when the US and other countries are facing huge cyber threats, especially from China. To give you a sense of what we're up against, if each of the FBI's cyber agents and intel analysts focused specifically on the China threat, Wray said during a House Appropriations subcommittee meeting, according to a CNBC report. , So Chinese hackers are still at least 1 against 50 FBI cyber personnel.
China is the world's biggest cyber hacker
Let us tell you that China has become the biggest hacker in the world at this time. China can hack the cyber security of any country in minutes and seconds. Recently, the cyber attack on AIIMS in India and the attack on America's radar system were also suspected to be the hand of Chinese hackers. China has a larger hacking program than all major nations combined and has stolen more of our personal and corporate data than all other nations combined, FBI director tells congressional panel. There are also significant cyber security concerns from other countries such as Russia, Iran and North Korea. The FBI is currently investigating over 100 ransomware variants with scores of victims for each.
The biggest cyber attack on America happened in 2021
In the year 2021, there was the biggest cyber attack on America. At least 30,000 organizations across the US, including government and commercial firms, were hacked by China-based threat actors who used Microsoft's Exchange Server software to penetrate their networks. According to KrebsOnSecurity, the China-based espionage group exploited four vulnerabilities in Microsoft Exchange Server email software. The vulnerabilities allowed hackers to gain access to email accounts, and also gave them the ability to install malware.
According to Microsoft, which disclosed the China-based threat actors, but did not specify the scale, thousands of organizations were affected. The White House had said that nine federal agencies and about 100 private sector companies were compromised as a result of the earlier SolarWinds hack. In a widespread cyber attack on US federal agencies and enterprises via SolarWinds software, hackers also breached the networks of NASA and the Federal Aviation Administration (FAA).
Latest World News

<