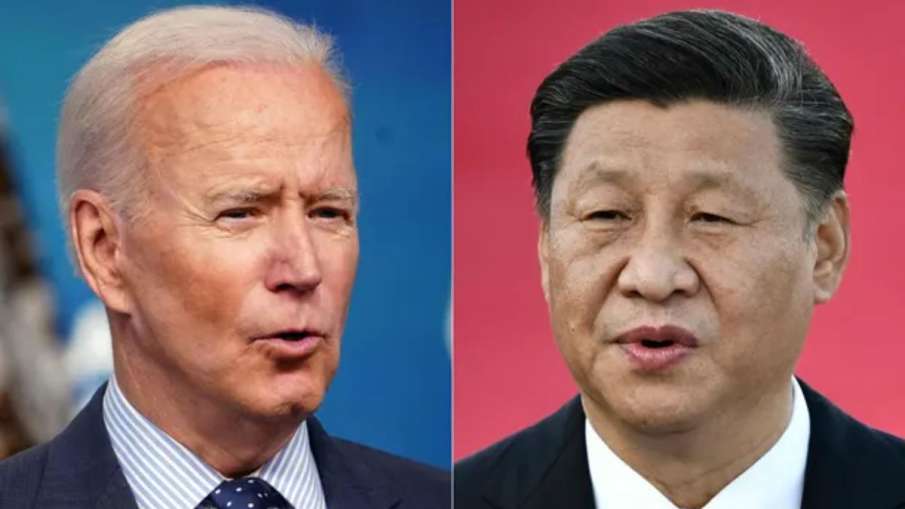 Image Source : FILE PHOTO US President Joe Biden and his Chinese counterpart Xi Jinping
The US has called on Dragon to stop provocative and unsafe behavior in the South China Sea. "We call on Beijing to refrain from provocative and unsafe conduct. The United States is closely tracking and monitoring such actions," the US State Department said in a statement. The US statement came after the Philippines accused China's coast guard of "aggressive tactics" following an incident during a Philippine Coast Guard patrol near the Philippine-held Second Thomas Shoal. It is a flashpoint for past changes located 105 nautical miles (195 km) off its coast.
China said – Philippine intruded into Chinese waters
In February, the Philippines said a Chinese ship directed a "military-grade laser" at one of its re-supply ships. Meanwhile, Chinese Foreign Ministry spokesman Mao Ning said that the Philippine ships intruded into Chinese waters and deliberately took provocative actions. It said, "On April 23, two Philippine Coast Guard vessels intruded into the waters of Renai Reef without permission from China. One of them deliberately provoked a Chinese Coast Guard vessel by approaching. According to the regulation, the Chinese Coast Guard The vessel upheld China's territorial sovereignty and maritime order by dangerously evading the Philippine vessel and responding in time to avoid the collision. The actions of the Chinese side were professional and restrained." Ning said during a media conference.
America stands with the Philippines
The US State Department said the US stands with the Philippines over the People's Republic of China's (PRC) Coast Guard's continued violations of freedom of navigation in the South China Sea. "While these vessels conduct routine patrols within their exclusive economic zone, imagery and videos recently published in the media show PRC harassment and intimidation of Philippine vessels," the State Department said in the statement.
America will be forced to attack
"The United States stands with its Philippine allies in upholding the rules-based international maritime order and affirms that no armed attack in the Pacific, including the South China Sea, will harm Philippine armed forces, public vessels, or The Coast Guard will enforce US mutual defense commitments under Article IV of the 1951 US-Philippines Mutual Defense Treaty if it occurs on the planes.
read this also-
RSS's Muslim Rashtriya Manch is organizing International Eid Milan, representatives of many Islamic countries will also participate
Century of PM Modi's 'Mann Ki Baat': A caravan started on October 3, 2014, reached its 100th stop today, voice will echo in UN Headquarters
Latest World News

<