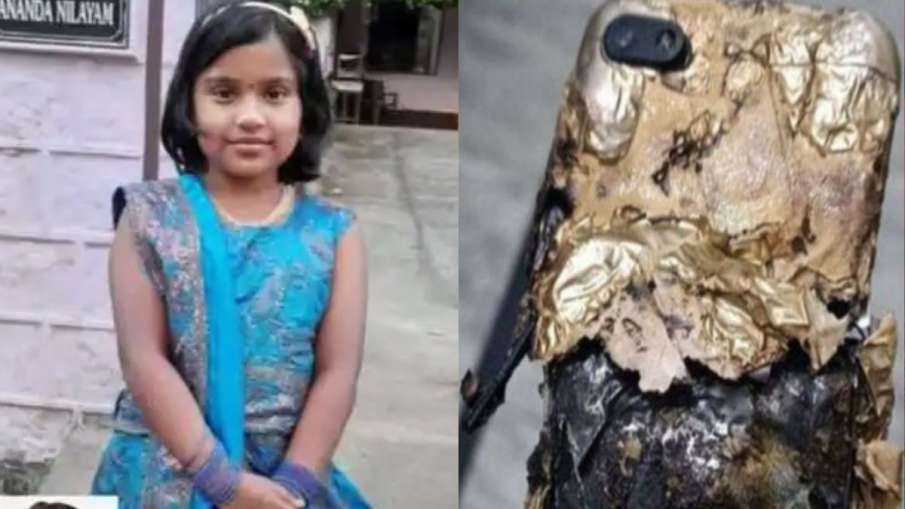 Image Source : File Photo The girl was taken to the hospital after the incident but could not be saved.
Girl dies due to mobile blast: In the recent past, there have been many cases of smartphones catching fire and blasting. A few days ago, a case of death of a young man due to electrocution from mobile came to the fore and now a heart-wrenching incident has happened in Kerala. A girl child died due to a smartphone explosion in Tirivilwamala, Kerala. The child was only 8 years old. According to media reports, this incident happened with the girl when she was watching a video on her smartphone.
According to media reports, the incident took place in Thrissur on April 24. The girl who died in the incident was named Adityashree. At the time of the accident, Adityashree was watching a video on her mobile. The incident took place around 10.30 pm. After the smartphone blast, the girl was immediately taken to the hospital but despite all efforts, she could not be saved. The girl was badly burnt due to the blast.
Smartphone blast due to high pressure
According to the information, the smartphone in which the blast took place was Xiaomi's Redmi Note 5 Pro. The girl was watching the video on mobile for a long time. The blast in the phones of the forensic department and police investigation happened because the battery must have started heating up too much. Lithium content was released due to high pressure that the blast in the phone would have happened because the battery of the phone would have overheated and the lithium content would have been released under high pressure. Lithium is a highly reactive element and the slightest carelessness can lead to serious consequences.
Xiaomi issued a statement
It is believed that the phone exploded due to overheating. It is being told that the blast was so strong that the girl's fingers were also broken. After this incident, an official statement was also issued by Xiaomi. The company said that it gives the highest priority to the safety of its customers and takes such matters very seriously. We are with the family of the child in this hour of grief. Will try to provide all possible help to the family. We are investigating the incident and will also help the administration in the investigation of this matter.
Adityashree was with grandmother
Adityashree's father Ashok Kumar said that the girl was at home with her grandmother when the incident happened. The grandmother told the police that the girl was watching videos on mobile for a long time covered with a blanket. She had gone to the kitchen to get food when she heard a blast. When she came back to the room, she saw that Adityashree was lying in a pool of blood and she was badly burnt.
Also read- Airtel 5G Plus: Good news for Airtel users, 5G Plus service reached in 3000 cities
Read breaking news, live news updates and special stories from India and abroad on India TV Hindi News and keep yourself up-to-date. Tech News Click for News in Hindi Tech section


<