1 of 1
khaskhabar.com : Wednesday, 01 February 2023 3:59 PM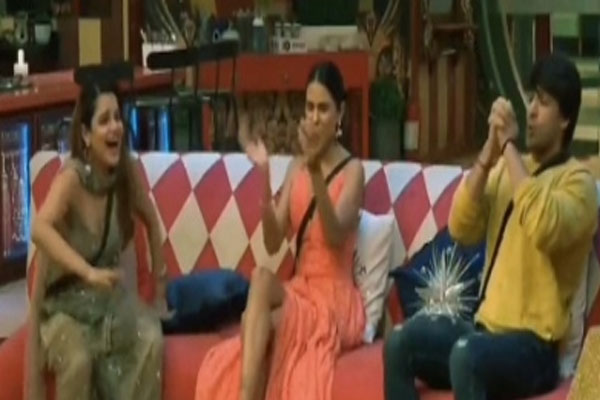 Mumbai | Priyanka Chowdhary, Shalin Bhanot and Archana Gautam have joined co-contestant Nimrit Kaur Ahluwalia in the final week of 'Bigg Boss 16'. In the episode, Bigg Boss announces the nominations among the current teams in the house for Mandali and Priyanka Chahar, Shalin Bhanot and Archana Gautam. In the task, the housemates had to spend a total of 27 minutes talking to designer Ken.
Archana went first where Kane interacted with her and she was shown the tweets shared by the fans and after a while she was asked to count and drop the nomination names in the box at the given time. Later Sumbul is called, who took more time than others.
At the end of the task, Bigg Boss said that Sumbul and Shalin were important contestants for the nomination and because of them one team won and the other lost.
Sumbul took 17 minutes and Shalin only 7 minutes. His team was much closer at 27 minutes.
The final score of the task for the circle team was 36 minutes while Team B took 34 minutes so Team B won the task.
The people who have been nominated so far include Shiva, MC Steyn, Nimrit Kaur and Sumbul.(IANS)
Read this also – Click to read the news of your state / city before the newspaper
Web Title-Bigg Boss 16: Priyanka, Shaleen and Archana also reached the finale week with Nimrit