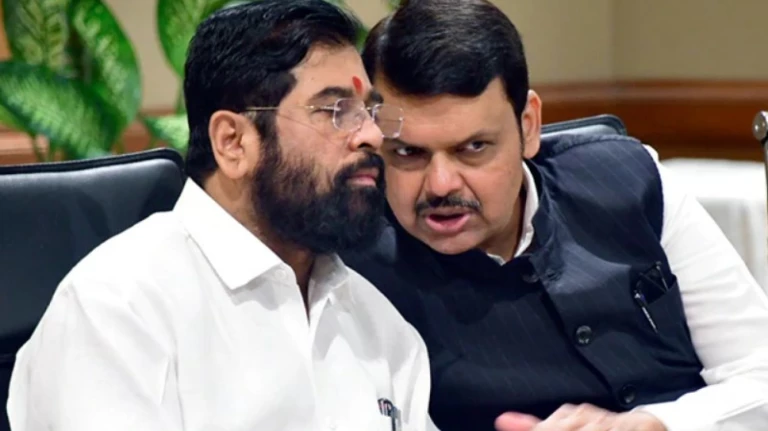 Preparations for BMC elections are currently underway in Maharashtra. Elections to many municipalities in the state including BMC will be held in the next few days. Meanwhile, a big news has come out. In fact, according to a survey conducted by India Today and C-Voter (Mood of Nation), the NDA may suffer a setback in the entire country, including Maharashtra. The report said that it will have a direct impact on the Shinde-BJP alliance in Maharashtra.
The state is currently under the government of Eknath Shinde and Devendra Fadanvis. At the same time Shiv Sena, NCP and Congress have formed Maha Vikas Aghadi. If the Lok Sabha elections are held in the state today, the UPA (Maharashtra) Mahavikas Aghadi Aghadi will win 34 seats, according to the survey. In the 2019 Lok Sabha elections, UPA won 5 seats in Maharashtra.
A few months ago, in the power struggle in the state, Eknath Shinde and his supporting MLAs parted ways with the Shiv Sena. After that, 12 other MPs also left the party along with him. After the Shinde-Fadnavis government came to power, the BJP has become more active and aggressive.
In the survey, UPA will get 34 out of 48 seats
The BJP had announced Mission 45 in the state, but the Mood of the Nation survey predicted that the UPA would win 34 of the 48 seats. This clearly means that NDA will get only 14 seats and not 45 in the upcoming Lok Sabha elections. The survey has increased the tension between the Shinde government and the BJP. A total of one lakh 40 thousand 917 people participated in this survey.
If the Lok Sabha elections are held in the country today, this survey was conducted with the aim of finding out who will form the government. During the survey, questions were also asked about the Modi government. According to the survey, the government will be formed under the leadership of BJP again in the country. The Modi government has been in power for the past 9 years and 67% people say their work is good.
Who got how many seats in the last election?
BJP had won 23 seats in the 2019 Lok Sabha elections. Shiv Sena, which fought with him, won 18 seats. Thus NDA had won a total of 41 seats. However, according to Mood of Nation survey, this time NDA will come directly from 41 to 14 seats. In 2019, NCP got four seats and Congress got one seat. Even this time this number can go up to 34. Because this time Shiv Sena is also with Congress-Nationalist Party.
---
Also read this
Governor Bhagat Singh Koshiyari expressed his desire to retire from the post