Publish Date: | Thu, 23 Jun 2022 01:32 PM (IST)
Yash Raj Films' beats-up action entertainer Shamshera, starring superstar Ranbir Kapoor and the beautiful Vaani Kapoor, is all set to release on July 22 in IMAX in Hindi, Tamil and Telugu. Directed by Agneepath fame Karan Malhotra, the film has been waiting for a long time as Ranbir returns to the theaters after 4 years of Sanju's release with the much awaited film. The pairing of Vaani and Ranbir is one of the most recent pairings to hit the screens in 2022. Vaani reveals that her character's role is very important in the making of Shamshera's story.
Vani says, "I play Sona, the most traveled artist in India in the 1800s. I have always chosen roles where my character takes the story in a certain direction," he says. And in Shamshera too, Sona plays a vital role in the making of the story. I am thankful to Karan Malhotra for my selection for this role. He has supported me every step of the way and guided me in bringing Sona to life.
About her character, Vaani reveals that Sona has a strong will, believes in herself and moves forward despite her emotional weaknesses. He is definitely one of the freshest characters I have played on screen. Ranbir Kapoor is a powerhouse of talent and I am overwhelmed to be associated with him. Vaani says Ranbir is indeed a very special actor, who is also my personal favourite.
The story of Shamshera is set in the fictional town of Kaza, where a warrior tribe is imprisoned by a ruthless authoritarian general Shuddh Singh, who tortures them as slaves. It is the story of a man who becomes a slave, a slave who becomes a leader and then becomes a legend for his clan. He constantly fights for the freedom and honor of his clan and his name is Shamshera.
The breathtaking and breath-taking entertainer depicts the India of the 1800s. It also promises that Ranbir Kapoor, who plays Shamshera in the film, will be seen in a role like this never before! The huge casting of the film also stars Sanjay Dutt, who plays Ranbir's arch-enemy and his clash with Ranbir will be a sight to behold as they will be seen following each other brutally without any mercy.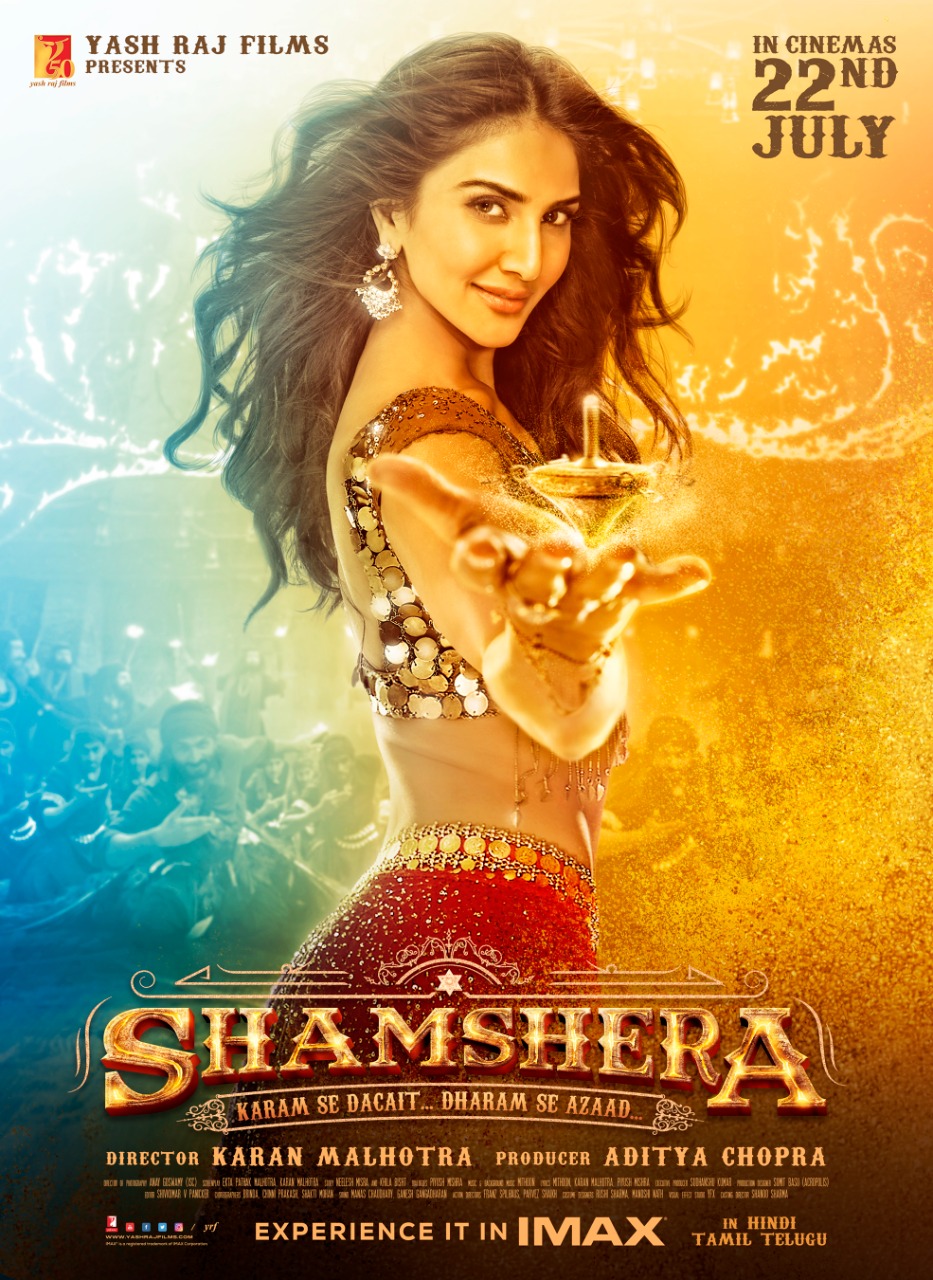 Posted By: Arvind Dubey