New Delhi. You must have seen secret rooms in movies but nowadays no one makes such rooms. But a UK couple took a house on rent, where they found a secret room inside the kitchen. When the couple saw this secret room, they were surprised. The woman herself told about this secret room on social media.
secret room found behind cupboard
According to a news published in Daily Star, when the couple shifted to the new house, they saw a cupboard in the kitchen. As soon as he opened it, his senses were blown away. There was a large room behind what seemed to be a small cupboard. Not only this, there was also a window in that room.
Also read: This dog predicts, tells how your day will go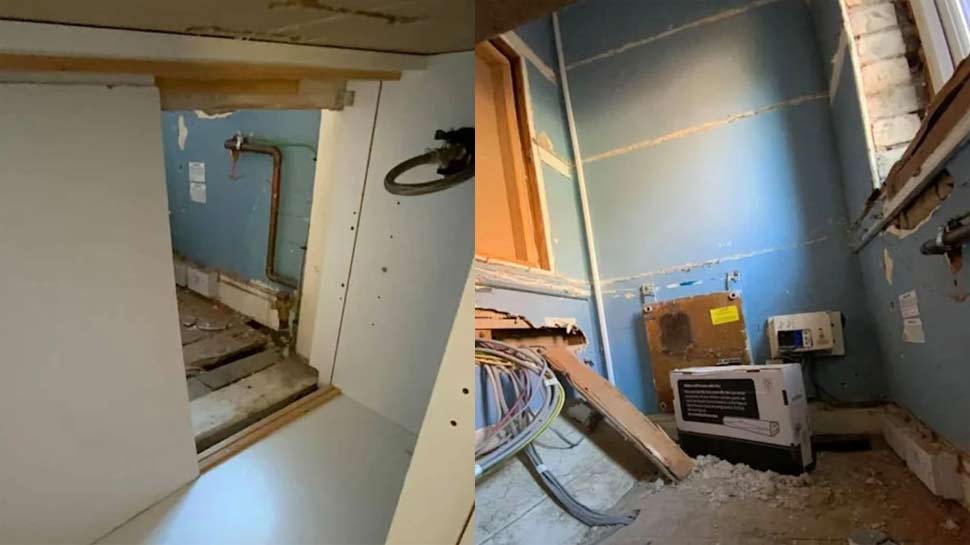 share photos on facebook
There was no other way in the whole house to reach this secret room. The woman shared photos of the secret room on Facebook in a group called Things Found In Walls – And Other Hidden Findings. Posting the woman wrote that 'I rented a flat to live with my boyfriend, in which this secret room was found inside the kitchen. When we leave this house, we will leave something strange for the tenants who come after us.
Also read: A woman boxer was molested in a moving bus, then what happened she would not have imagined even in her dreams
funny comments by people
Many users reacted to this post of the woman. One user wrote that there will be some other theory of this secret room, about which no one knows. At the same time, a woman commented on the post that 'I will make this secret room a place to hide my children's favorite snacks, so that my children cannot eat them.' Another woman wrote that 'I will completely convert it into a small hiding place.' People liked the pictures of the secret room a lot. Users were seen making various guesses. One user speculated that it could be the work of a serial killer. Maybe he hides the dead body here. Some people took a jibe at the builder who built the house.
Let me tell you, this couple shifted to this new house last year. Many wine bottles were found in the secret room found here, some of which were more than 50 years old. They cost a lot.
LIVE TV
.