New Delhi. Bollywood veteran Hrithik Roshan was seen supporting Aryan Khan with a long note on his Instagram account. Hrithik posted a note as well as a picture of Aryan, in which Hrithik advised him to 'keep calm'.
He wrote in his post, 'My dear Aryan, life is a strange ride. That's great, because it's uncertain. It's a very good reason it gets you in trouble, but God is merciful. He only throws the toughest ball to play the strongest. You know you are chosen when you can feel the pressure of handling difficult times and I know you will be doing it right now. Anger, confusion and helplessness all these things together will bring out the hero in you, but be careful, the same elements can burn your good things like kindness, compassion, love.'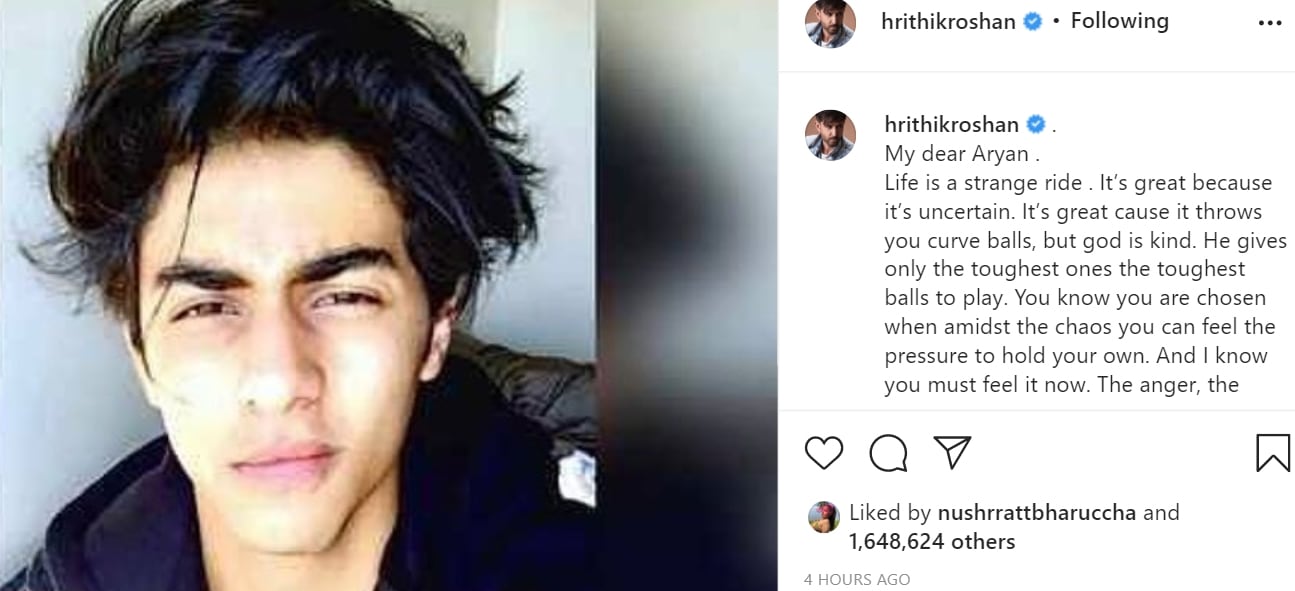 Instagram @hrithikroshan
Hrithik Roshan He further writes, 'Let yourself burn, but just enough. Mistakes, successes, failures, wins and losses are all the same if you know what parts to keep and what parts to keep away, but know that you can grow better with them all . I have known you since childhood and I understand you as a man. own it. You own everything you experience. They are your gifts.'
Hrithik also says in his note, 'Trust me. This moment is the maker of your tomorrow and tomorrow you will have a wonderfully shining sun, but for that you have to pass through darkness. Keep calm and trust the light which is within you. Love you man". At present, Aryan is in the custody of the Narcotics Control Bureau (NCB) in the drugs case till October 11.
Read Hindi News Online Watch More Connexionblog on Hindi website. Know related to country and abroad and your state, Bollywood, sports world, business News in Hindi.
.