Mumbai: Bollywood actress Kangana Ranaut has targeted actor Aamir Khan over the divorce of South Star Samantha Prabhu and Naga Chaitanya. Kangana says that Chaitanya's divorce happened because of her association with Bollywood's 'divorce expert' Aamir Khan. The actress has made a long post on this subject on social media.
Kangana Ranaut wrote on Instagram Stories, "Whenever divorce happens, it may always sound conservative or overly judgmental to say that it is always the man's fault, but this is how God created man and woman. Stop doing this kind of bullshit and pity who change women like clothes and then call them your best friend. One woman in a hundred can be wrong, not complete.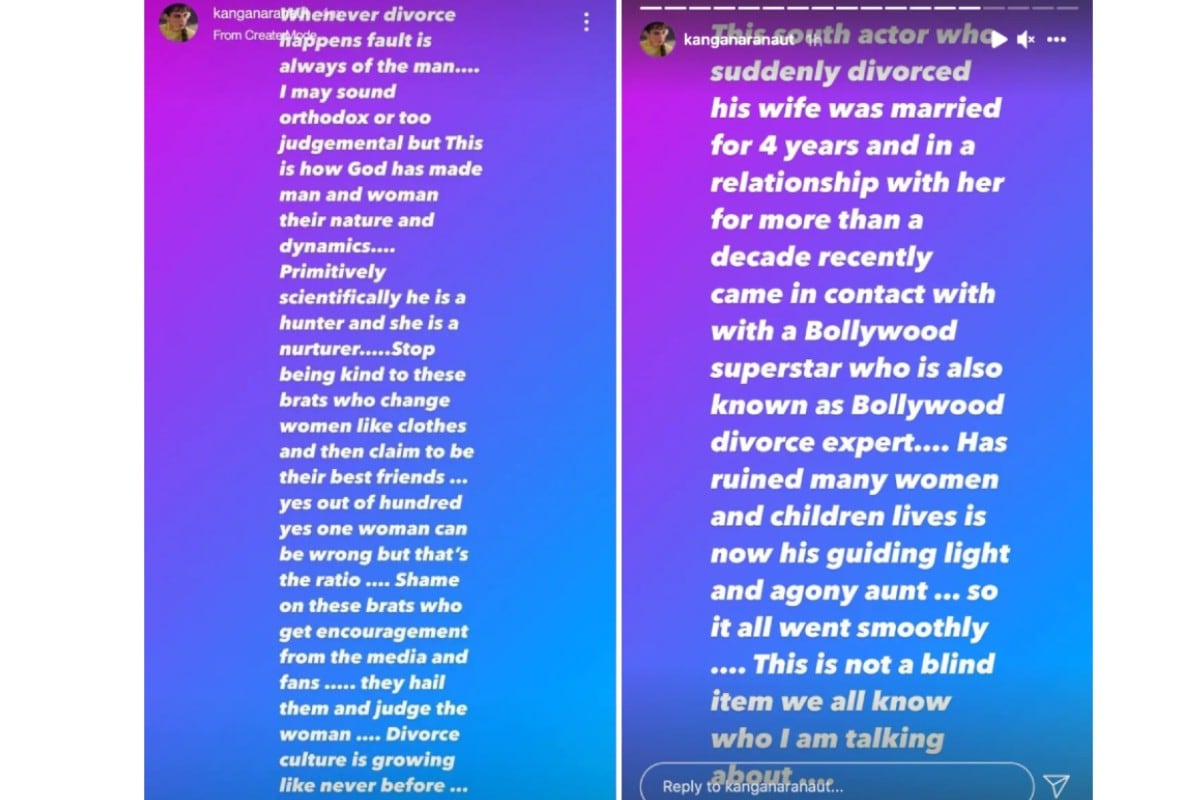 Kangana Ranaut has targeted Aamir Khan. credit: @KanganaRanaut
Kangana Ranaut further says, "Damn on such people who get encouragement from the media and their fans. They cheer her up and judge the woman. The culture of divorce is growing more than ever." After this, Kangana questioned the timing of Chaitanya and Samantha's separation. Let us tell you that, Naga Chaitanya will soon make her Bollywood debut with Aamir Khan through 'Lal Singh Chaddha', in which Aamir is in the lead role.
Shortly before, in a post on social media, both wrote, 'The names of all our well-wishers. After much thought, both of us have decided that we will separate from each other as husband and wife and choose our own path. We were lucky that we had a friendship of over a decade which was an integral part of our relationship. We feel that our friendship will continue to be very special for both of us. We request our fans, media and well wishers to leave us alone during this time so that we can move forward. Thank you all for your support.'
Read Hindi News Online Watch More Connexionblog on Hindi website. Know related to country and abroad and your state, Bollywood, sports world, business News in Hindi.
.