Moscow: Russian President Vladimir Putin keeps surprising everyone with his fitness. Once again, some of his pictures have surfaced, making people think that after all, how does Putin remain so fit even at the age of 68? With these pictures, the speculation about his health has come to an end.
President Putin went to Siberia
In the pictures released by the Krimlin, Vladimir Putin is fishing, standing in the middle of the river and being photographed. Actually, Putin went to Siberia. During this, he did fishing and enjoyed the beautiful litigants like any youth. Now these pictures of her are going viral. Let us tell you that the President of Russia is often in the headlines for his fitness and holidays.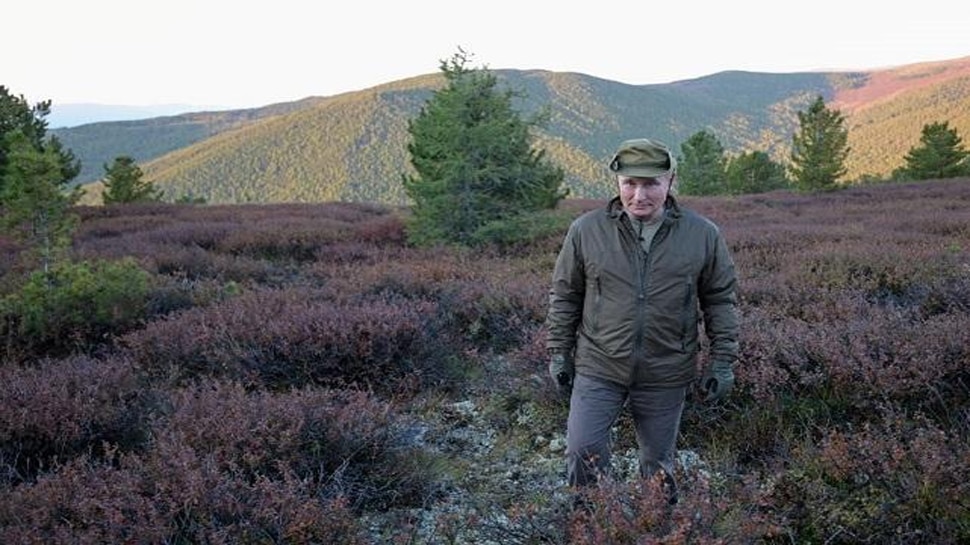 Also Read – Survey Claims: Big Feet Men Are Cheaters, Run Affair Secretly From Partner
Putin is in Self-Quarantine
According to the news agency Reuters, Vladimir Putin recently visited Siberia. Although, he had gone for official work, but he enjoyed there by taking a few days off. During this he also did fishing. Vladimir Putin is currently in self-quarantine. Some members of his team were found to be Corona positive while returning from Siberia, after which Putin distanced himself from all public events. By the way, his corona infection has not been confirmed.
Have been surprised many times before
This is not the first time that such pictures of Vladimir Putin have surfaced. In the past, pictures of Putin riding a horse, bathing in icy water and flying a fighter jet have gone viral on social media. Significantly, various things had come to the fore regarding the health of the Russian President. Some reports claimed that Putin was suffering from some disease and he would have to undergo surgery for it.
.