Mumbai: The court has granted bail to Bollywood actress Shilpa Shetty's husband and businessman Raj Kundra in the pornography case. The court has granted bail to Raj Kundra on a surety of 50 thousand and along with him his partner and friend Ryan Thorpe has also got bail. Meanwhile, another big revelation has come to light in the matter. According to which the police have received many porn videos from the mobile and laptop of the main accused Raj Kundra in the pornography case.
According to ANI, police have found 119 pornographic videos from Raj Kundra's mobile, laptop and a hard disk during the investigation of pornography case and it has also come to light that he was trying to make huge profits from these videos and the videos were also circulated. Were planning to sell for 9 crores. But, then the app got banned. In such a situation, Kundra had also made another app. But, his plan failed.
In fact, in this case, the Crime Branch team of Mumbai Police had filed a charge sheet against Raj Kundra and his associate Ryan Thorpe, along with two others, for making porn films and putting them on air through the app. After which Raj Kundra had moved the Metropolitan Court. He had argued that the investigation of the matter has been done practically.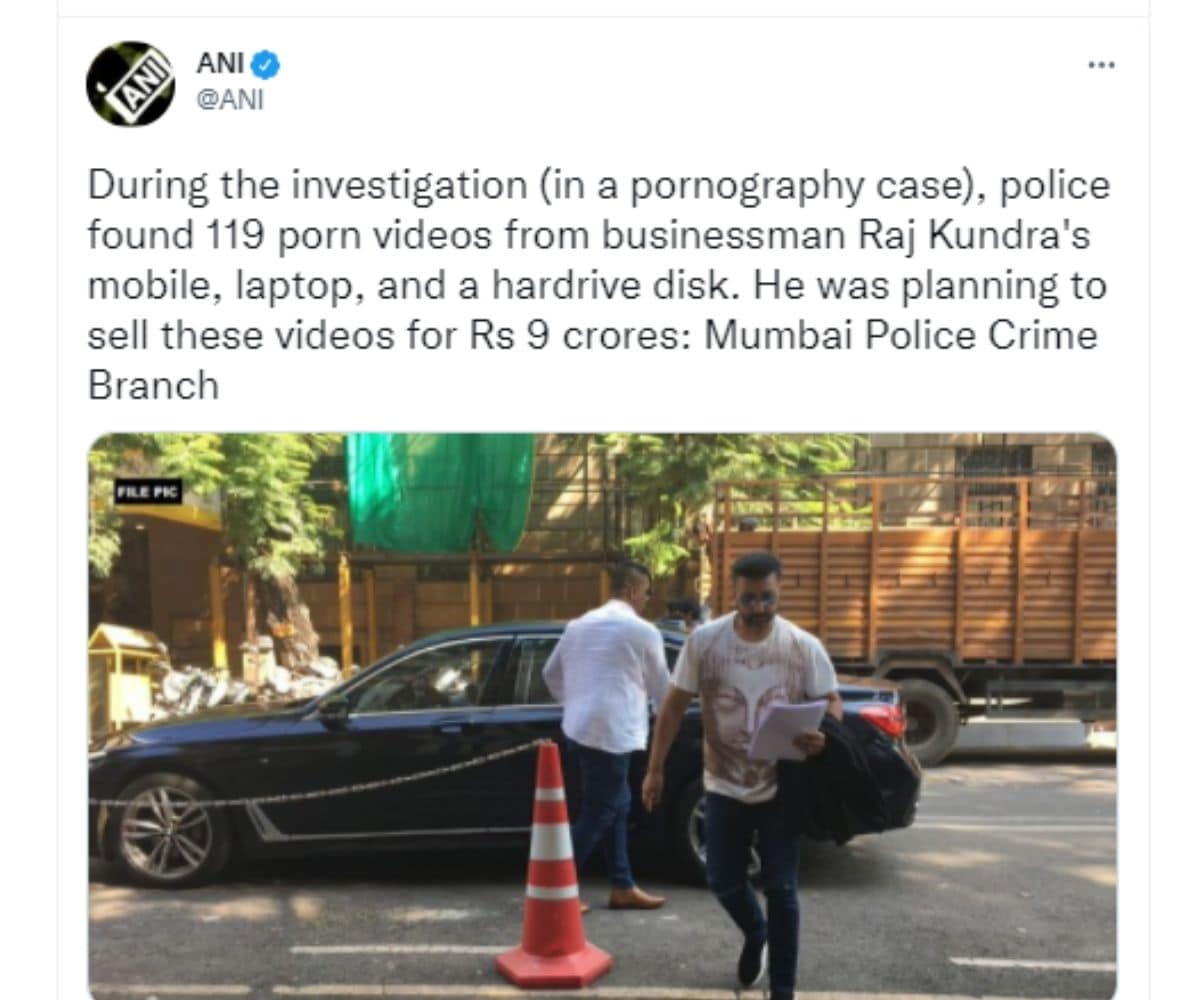 Police have seized 119 porn videos from Raj Kundra's mobile.
Let us tell you, Raj Kundra is accused of streaming porn videos through Hotshots app. The police had arrested him on 19 July. After which many revelations were made in this matter. After being in jail for about 2 months, on Monday, September 20, the sessions court of Mumbai granted him bail.
Read Hindi News online and watch Connexionblog on Hindi website. Know news related to country and abroad and your state, Bollywood, sports world, business.
.