Mumbai: Bollywood megastar Amitabh Bachchan is famous not only for his films, but also for his social media posts and great style. This is the reason that not only common people, many stars are also his fans. One of them is also Bollywood veteran Jackie Shroff. Recently, Jackie Shroff reached Kaun Banega Crorepati 13 with Suniel Shetty. Where, after meeting Jackie Shroff, Big B showered him a lot of love.
During the show, Amitabh Bachchan gave such a gift to Jackie Shroff that now he is in seventh heaven. Actually, Big B has gifted his autographed special designer 'Bow-tie' to Jackie Shroff. Jackie looked very happy after receiving it. Jackie Shroff has shared this great video from his social media account, in which the happiness of his face is clearly visible.
Jackie Shroff has written in his post- 'Amitabh Bachchan sir, a few years ago I tried to get your autograph, but it could not happen. I got a chance in Kaun Banega Crorepati and finally I could not stop myself. Thank you so much for being so graceful, loving and signing this beautiful bow-tie for me. I will always cherish it.'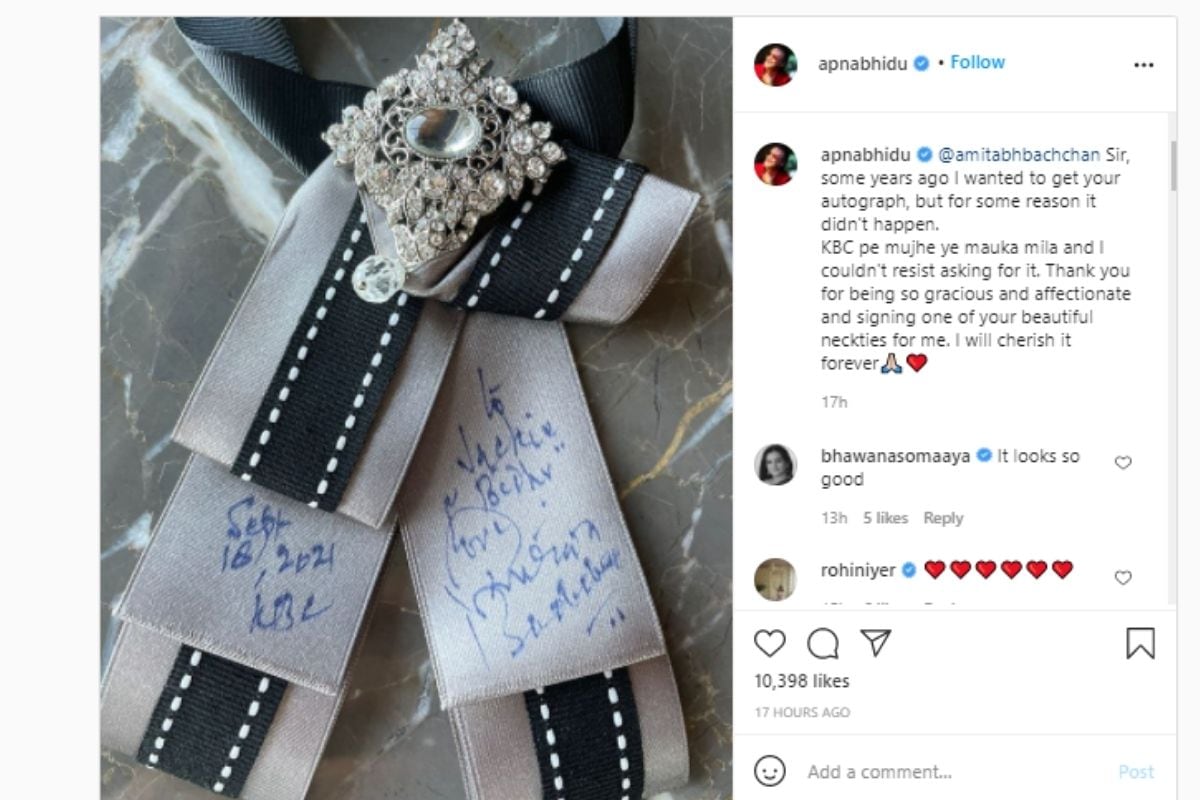 Jackie Shroff has shared a picture of a gift he got from Big B. (Photo Credits: Instagram: @apkabhidu)
While sharing this video, he has told that he has a lot of love and respect for Mr. Bachchan. Along with this, he also revealed that many years ago, he had tried to get Big B's autograph, but he could not and his dream of getting Big B's autograph has now been fulfilled.
Read Hindi News online and watch Connexionblog on Hindi website. Know news related to country and abroad and your state, Bollywood, sports world, business.
.