New Delhi. In today's episode of TV's most popular quiz TV show 'Kaun Banega Crorepati 13', Akash Waghmare, a resident of Pune, Maharashtra, could win only 3 lakh 20 thousand, although he had won 6 lakh 40 thousand rupees. But after that he came straight to 3 lakh 20 thousand by giving a wrong answer to a question.
Let us tell you, Akash is a delivery boy, who delivers food from restaurant to door-to-door. He lives with his family in an under construction building in Pune. He wished that someone should come to his house to deliver his favorite food for him and in today's episode the host of the show Amitabh Bachchan made his dream come true and he himself gave him packaged food as a delivery boy for Akash.
So let's know which was the question, to which Akash gave the wrong answer-
Question: The space shuttle 'Hope' became the first exploration mission in the Middle East to enter the orbit of Mars. Hope is the space mission of which country?
Correct Answer: United Arab Emirates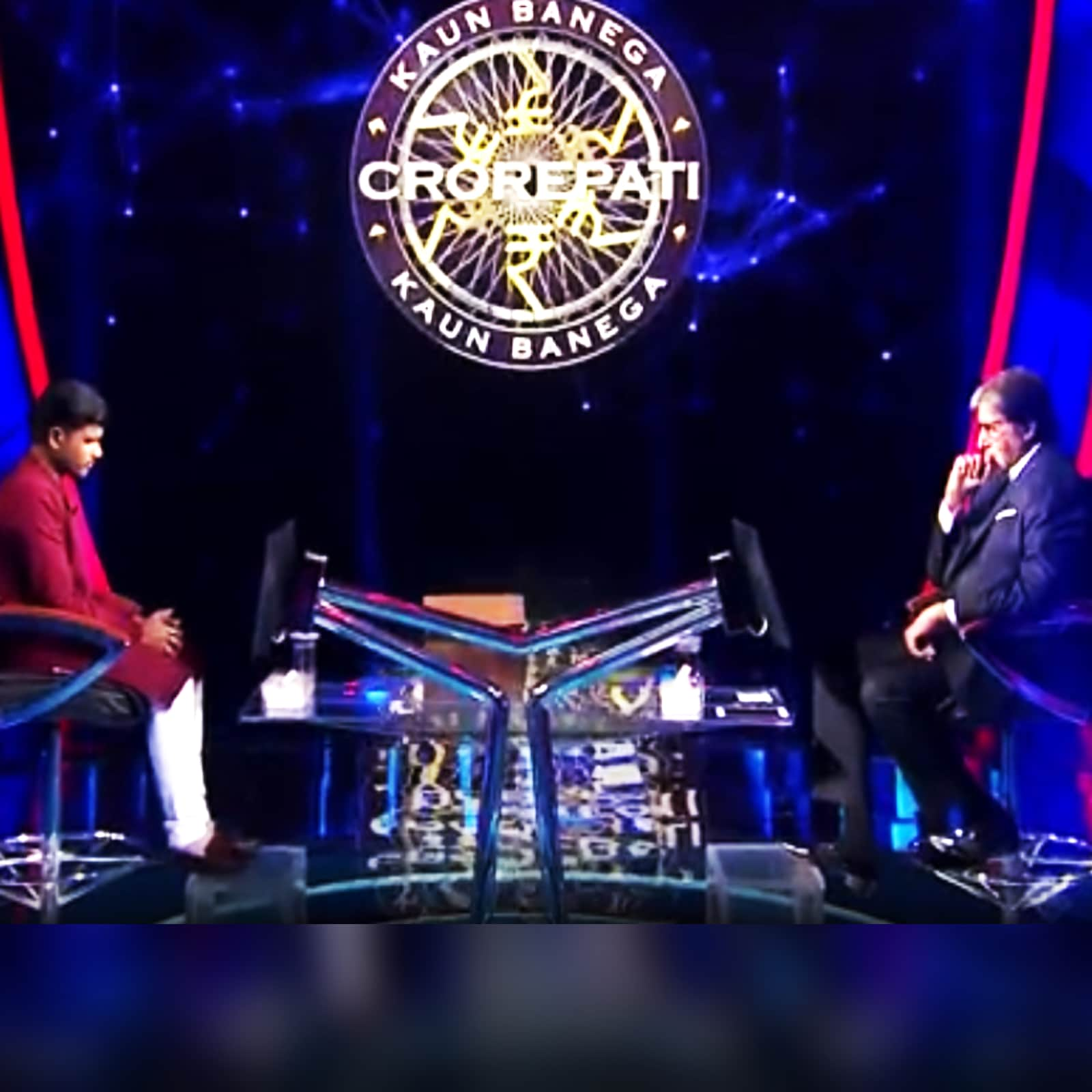 (Video Grab Instagram- Sony TV)
All these questions were asked from Akash in yesterday and today's episode-
Question: Complete this famous Hindi tongue taster: 'Chandu ke…..ne Chandu ki…. To, 'mat the sauce with a silver spoon'?
Answer: Uncle, Aunt
Question: Out of this, Mumbai has a unique lunchbox delivery system under which fresh home cooked food is delivered to the people at the office?
Answer: Dabbawala
Question: Gabbar, Gogo and Mogambo are all these types of characters in Indian cinema?
Answer: Villain
Question: If you are in Shingnapur, which of these deities would you be most likely to visit a temple dedicated to?
Answer: Shani Dev
Question: Which of these pairs of states have the word 'city' in the name of their capitals?
Answer: Arunachal Pradesh and Gujarat
Question: Which historical character did Ranveer Singh play in the film from which this song is from? (Video Question)
Answer: Alauddin Khilji
Question: Which of the following is a line of longitude that divides the Earth into the Eastern and Western Hemispheres?
Answer: Prime Meridian
Question: Hockey player and Olympic bronze medalist Ashok Kumar is the son of which Olympic player?
Answer: Major Dhyan Chand
Question: In the Mahabharata, whose name is derived from the fact that King Shantanu took pity on her and adopted her?
Answer: Kripi
Question: Which is the second largest continent of the world?
Answer: Africa
Question: At which of these places did Mahatma Gandhi give the slogan 'Do or Die' in his speech?
Answer: Gowalia Tank Maidan, Bombay
Question: Who is the person to be honored in this picture? (Image Question)
Answer: JRD Tata
Question: Who among the following became the first Defense Minister of India?
Answer: Sharad Pawar
Read Hindi News online and watch Connexionblog on Hindi website. Know news related to country and abroad and your state, Bollywood, sports world, business.
.